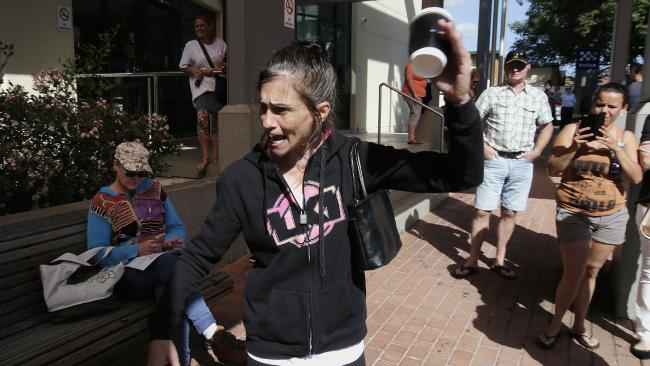 Mason Lee's mother to fight manslaughter charge
Mason Lee's mother will fight the charge of manslaughter over the death of her 21-month-old son.
Anne Maree Lee, 30, had her case briefly mentioned in the Caboolture Magistrates Court this morning.
"She will be fighting the charge of manslaughter," Lee's lawyer, Brendan Ryan, said outside court.
Ms Lee, her partner William O'Sullivan and roommate Ryan Hodson, 17, are all charged with manslaughter for allegedly failing to provide the child with medical treatment.
Mason died on June 11 at O'Sullivan's Queensland home from a perforated intestine caused by a severe impact to his upper abdomen in the days leading up to his death, according to a court medical report.
Doctors told police the toddler could have been saved with medical treatment.
 A teenager, charged over the death of toddler Mason Lee, is about to be released from prison.
Child protection officers were allegedly only a kilometre away from Mason as he lay dying at O'Sullivan's property, a court heard.
Protection officers visited the home of Ms Lee, three days before the toddler finally died of his injuries, but did not inspect the home of her partner a few blocks away, News Corp reports.
Ms Lee allegedly told child protection officers her son was staying with her partner at his Caboolture South home only four minutes away and believed they would visit the toddler there.
During a hearing at the Brisbane Supreme Court last week - opposing bail for Hodson - his partner Sheila Low claims safety officers were at Lee's home just days before Mason died.
"She [Lee] told me that Child Safety was assisting her and did a welfare check at her house three days prior," Ms Low told police in a statement.
"I asked about Mason and she said that they hadn't seen him as he was with Will. She was told that Child Safety were going to try to see Mason at Will's."
Ms Low reportedly told investigators she had expressed concern about O'Sullivan allegedly showering with Mason for more than an hour at a time.
Hodson allegedly replied, "What the f--- do you want me to do I'm not going to accuse my mate."
Surveillance equipment in O'Sullivan's home recorded a conversation between Hodson and Low where he encouraged his housemate to abuse Mason.
"F--k him. The stupid dog c--t. I told him 'you want to act like a dog, get on the floor like a dog'," Hodson allegedly said in the recording.
On the evening of June 10, O'Sullivan left Mason unsupervised and was seen on CCTV outside his front door crying saying "I can't f---king do this".
Source: Nine News