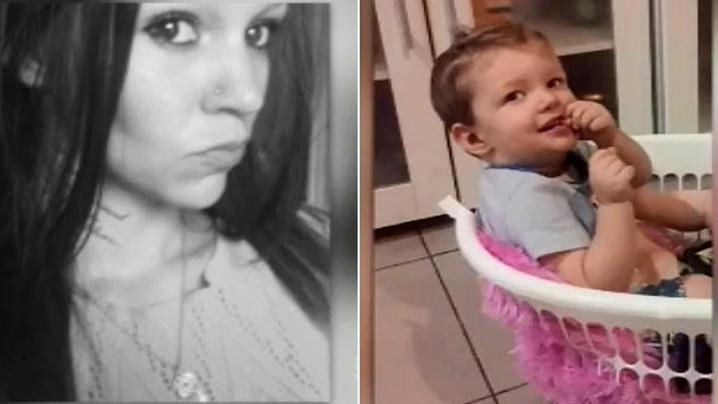 Man charged over the death of toddler Mason Lee scared of jail
A teen charged over the death of a Queensland toddler is "petrified" of jail.
Ryan Robert Barry Hodson, 17, is expected to make a fresh bid for bail today.
He was one of three people charged with the manslaughter of 21-month-old Mason Lee, who died from severe injuries in Caboolture, north of Brisbane, on June 11.
Hodson was denied bail in the Cabooltyre Magistrates Court earlier this month but will make another appeal in the Brisbane Supreme Court.
Mason's mother Anne-Maree Lee and his stepfather Andrew O'Sullivan are also facing manslaughter charges.
In documents filed to the Supreme Court he said "I am petrified about going to jail" and "I am informed and verily believe that there have been Facebook messages that people are waiting to assault me in jail".
According to the Brisbane Times, Hodson refused to call for help for Mason and when one person suggested ringing a doctor he allegedly said "f**k your mouth up, it's not our business, it's not our problem".
It's believed Mason had been dead for many hours before the triple-0 call was made.
Detectives described Mason's injuries as "horrific" and unlikely to be the result of an accident.
He reportedly suffered an anal tear and had severe nappy rash.
Police prosecutor Aaron Murray told a court there were no allegations suggesting Hodson physically harmed Mason but said there was "no care, compassion, or consideration in any way", the Brisbane Times reports.
The Queensland government will also investigate the death of Mason and actions of doctors and child protection workers will be probed.
Child Safety Minister Shannon Fentiman said the actions would be reviewed by an independent expert panel and all recommendations would be implemented.
The opposition labelled Queensland the worst in the nation when it came to investigating child abuse.
Liberal National Party's Ros Bates said 46 per cent of reports were not followed up within the appropriate time frame of 30 days.
"The fact that Mason was returned back to his family is horrendous," she said.
"This minister (Fentiman) needs to explain to Queenslanders what her department did what they knew and what they're going to do to make sure (this) never happens again."
Source : Nine News