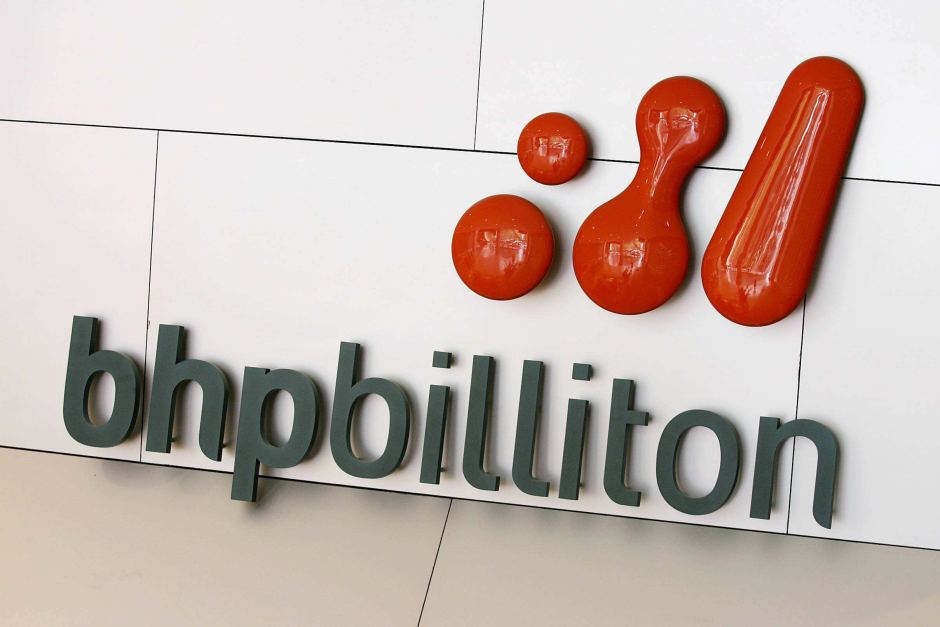 Finance week ahead: BHP Billiton to unveil a massive $10b loss, wage growth at record low
The Australian market is likely to have a soft start to the week after disappointing US retail figures on Friday chiselled the peak off recent record highs on Wall Street.
Commodities were generally stronger as oil pushed higher on speculation that Saudi producers would go back to their old cartel ways and try and stabilise prices.
Iron ore shunned a raft of disappointing data out of China on Friday to again drag itself above $US60 a tonne and gold was fairly directionless.
Markets at Friday's close
ASX SPI 200 futures -0.2pc at 5,474
AUD: 76.45 US cents, 68.44 euro cents, 59.1 British pence 57.43, $NZ1.062
US: Dow Jones -0.2pc at 18,576, S&P500 -0.1pc at 2,184, NASDAQ +0.1pc 4,807
Europe: FTSE flat at 6,916, DAX -0.3pc at 10,713 Eurostoxx50 -0.1pc at 3,045Europe: FTSE flat at 6,916, DAX -0.3pc at 10,713 Eurostoxx50 -0.1pc at 3,045
Commodities: Brent oil +2pc at $US46.97/barrel, Gold +0.1pc at $US1,336/ounce, Iron ore +1pc at $US60.20/tonne
This week investors again have their sights on reporting season and it is fair to say the results to date have hardly shot the lights out.
On AMP Capital figures only 37 per cent of companies reporting so far have beaten expectations compared with the norm of around 45 per cent.
However AMP's Shane Oliver said there are some positives in the relatively small sample of about 20 per cent of listed companies having reported so far.
"Seventy-one per cent have seen their earnings rise on a year ago, 52 per cent have seen their share price outperform the market the day results were released and 93 per cent have either maintained or increased their dividends," Dr Oliver said.
Australian profit results relative to market expectations.
(Supplied: AMA Capital)
BHP to report a record loss
BHP Billiton full year result (Thursday) is going to be ugly with a loss approaching $10 billion forecast.
It will be the largest loss in a history the company can trace back to the 1850s.
Even excluding the bitter one-off medicine it will have to swallow with provisions and impairments already foreshadowed, it is unlikely there will be a lot of positive news to report.
The exceptional items, such as provisions from the Samarco mine tragedy in Brazil and various impairments from US onshore oil and gas assets, should add up to around $US7 billion ($9.5 billion), while petroleum, metallurgical and thermal coal divisions are also expected to losing money.
UBS analyst Glyn Lawcock has forecast an underlying profit of $US800 million ($1.04 billion) which would be around 90 per cent down on last year and the worst effort since 2001.
BHP jettisoned its "progressive" never-say-cut dividend policy in February after announcing an $8 billion first half loss and analysts are forecasting the full year payout may be down by 75 per cent to 32 US cents per share.
Perhaps the one positive that might emerge is this could be as bad as it gets for BHP; it would not want to get worse.
The other good news angle is for the perennially problematic gold miner Newcrest which will lose the dubious distinction of recording the biggest loss by an Australian miner, with its 2013 $5.8 billion effort now looking like being reduced to only silver medal status.
However, there are other more positive signs for Newcrest following better than expected fourth quarter production results and higher prices.
Overall the full year profit may be lower than last year but costs are coming down, free cash flow going up and the long forgotten dividend may be re-introduced, even if it is likely to be a token amount.
Energy, healthcare, insurance companies to release results
Energy stocks Woodside Petroleum and Santos both release half-yearly results on Friday and both will report a nasty fall in profits driven down by the oil price collapse earlier this year.
Woodside's profit is expected to be down around 50 per cent on this time last year with dividends facing a savage cut as well, while Santos is likely to swing into the red with its dividends suspended.
The health sector will also be a focus with the ever reliable CSL set to churn out another billion-plus profit (around $US1.3 billion/$1.7 billion) on Wednesday.
Primary Health (Wednesday), Sonic Health (Wednesday) and Ansell (Monday) also deliver full year profits.
It is also a big week for insurers with IAG and Medibank Private reporting full year results on Friday and QBE and AMP delivering interim results on Wednesday and Thursday respectively.
Cost cutting and margin pressure are likely to be key issues.
Given the insurers' generally strong run of late, any disappointment is likely to see their share prices punished.
Wages growth may hit record low, unemployment steady
On the macro front labour force data (Thursday) is the main game.
A net gain of about 8,000 jobs in July has been forecast and if the participation rate holds steady, unemployment should remain at 5.8 per cent.
There will be a significant trade off between the 75,000 temporary jobs put on by the Electoral Commission slipping off the survey before July and the 39,000 added by the Bureau of Statistics for the census.
The dreaded ABS sample rotation has the potential to muddy the waters as well, with the impacts of a big survey inspired boost in employment late year unwinding, raising the possibility of unemployment edging up a notch.
Perhaps more interesting is the wage price index (Wednesday) which is forecast to show another anaemic reading with wage growth struggling to increase by 0.4 per cent over the quarter.
That would mean wages grew at 1.9 per cent over the year, the lowest reading since the series started, and certainly not the sort of momentum that will help drag inflation up off the mat.
The Reserve Bank's minutes (Tuesday) from the August meeting, where interest rates were cut, are probably going to look somewhat dated given Governor Glenn Stevens' farewell speech and the quarterly Statement on Monetary Policy have been delivered since.
US inflation and housing key influences for the Fed
Jobs and global uncertainty are always seen as the key determinants of the Federal Reserve's interest rate machinations, but inflation and the housing sector should not be ignored.
Falling petrol prices in the US should see headline inflation rate fall below 1 per cent, while core inflation is expected to show a bit of a bounce up to around 2.3 per cent.
Softer housing starts and industrial production figures on Tuesday are likely to point to the patchy nature of the US recovery.
The minutes of the Fed's rate setting committee — the FOMC — out on Wednesday may shed some light on what it all means for the next rate movement, but don't bet on it.
Australia
Date
Event
Description
Monday August 15
 
 
Tuesday August 16

RBA minutes

New auto sales

More insights into the August rate cut

Jul: Slowed last month

Wednesday August 17
Wage price index
Q2: Another low number of around 2 per cent expected
Thursday August 18
Labour force
Jul: Unemployment may rise up to 5.9 per cent
Friday August 19
 
 
Corporate
Date
Event
Description
Monday August 15

Ansell FY results

JB HiFi FY results

Newcrest FY results

GPT interim results

NAB Q3 trading update

$150m profit forecast

$146m profit forecast

$420m profit forecast

$146m profit forecast

Tuesday August 16

BHP FY results

Domino's Pizza

$US7bn loss forecast

$85m profit forecast

Wednesday August 17

CSL FY results

Crown FY result

Primary Health FY

Sonic Health

Stockland FY result

QBE interim result

$1280m profit forecast

$146m profit forecast

$100m profit forecast

$420m profit forecast

$660m profit forecast

$215m profit forecast

Thursday August 18

ASX FY result

Brambles FY result

Tatts FY results

Whitehaven Coal FY

AMP interim result

$420m profit forecast

$43m profit forecast

$260m profit forecast

$20m profit forecast

$520 profit forecast

Friday August 19

IAG FY result

Lend Lease FY result

Medibank FY result

Santos interim result

Woodside interim result

$890m profit forecast

$690m profit forecast

$430m profit forecast

$60m loss forecast

$US350m profit forecast
*Result forecasts are underlying earnings.
Overseas
Date
Event
Description
Monday August 15

JP: GDP

US: Housing index

Q2: Growth about 2 per cent forecast

Aug: Flat

Tuesday August 16

US: Inflation

US: Building permits

US: Housing starts

US: Industrial production

UK: Inflation

EU: Trade

Jul: Core inflation about 2 per cent

Jul: Maybe a slight lift

Jul: 2 per cent fall since June forecast

Jul: Expect a 0.6 per cent YoY decline

Jul: About 0.5 per cent YoY

June: A solid surplus

Wednesday August 17

UK: Unemployment

US: Federal reserve minutes

Jul: Still about 5 per cent

Minutes from last FOMC meeting

Thursday August 18

CH: House price index

EU: Core inflation

Jul: Up about 6 per cent YoY

Jul: About 1 per cent YoY

Friday August 19
 
 
Source: ABC News