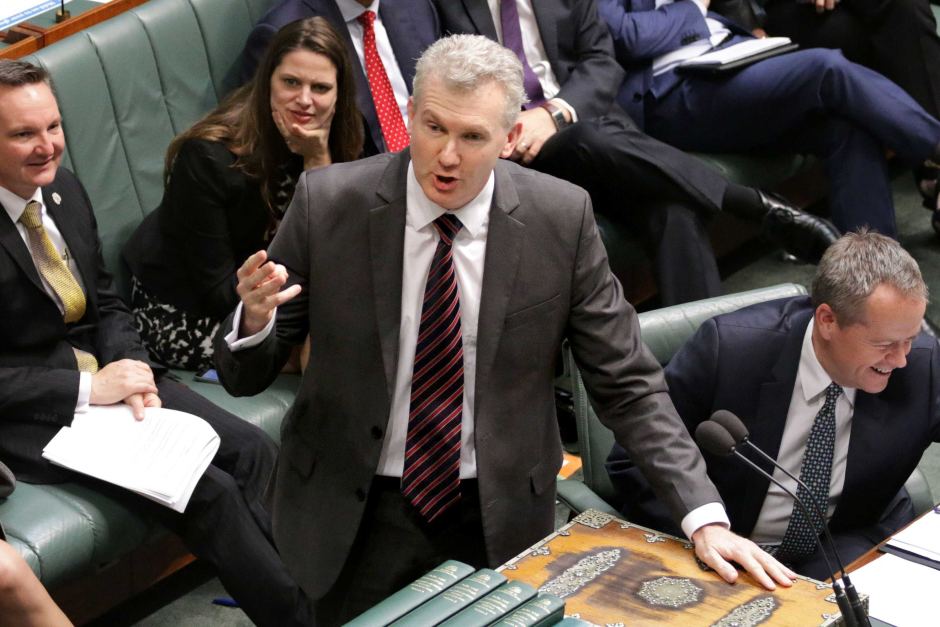 Federal Parliament Pairs: Opposition softens stance on granting leave to MPs with "compelling" reason for absence
The Federal Opposition has softened its stance on granting pairs when Parliament returns, saying it is willing to grant leave to Government MPs when there are "compelling" personal reasons.
A stoush erupted yesterday after the manager of opposition business in the Lower House, Tony Burke, rejected the Government's request for a pairing arrangement — which would allow Coalition MPs to take family leave, or travel on government business, without sacrificing their vote in the Lower House.
Mr Burke said the Coalition claimed to have a working majority, so it should have no need for pairs.
But with the Government sitting on a razor-thin margin of only one vote in the Lower House a blanket ban on pairs could imperil crucial votes when Coalition MPs are away.
This morning, shadow treasurer Chris Bowen said Labor would be willing to grant Coalition MPs a pair in some circumstances.
"Where the national interest is served or where there is a compelling personal interest, a real and serious personal reason for somebody to be away, of course we're not going to take the same approach as Christopher Pyne when he was manager of opposition business — denying leave to members with sick children or indeed a member who is expecting a child," Mr Bowen said.
Mr Bowen was referring to a dispute which flared up in 2011, when the Coalition initially refused to grant a pair to Labor MP Michelle Rowland to care for her sick child.
Labor also pointed out the Coalition initially refused a pair to Labor MP Craig Thomson when he asked for leave to attend the birth of his child.
Coalition pairing decisions 'were also wrong'
Several Government MPs fielded questions about those decisions this morning.
South Australian Liberal MP Rowan Ramsey admitted the Coalition engaged in hardball tactics when it was in opposition during the hung parliament of 2010-13.
"It has been played tough in the past and I'm the first to admit that and perhaps it wasn't the best move, but [Labor] have spoken about trying to cooperate on the things that are important for Australia and I would hope they would consider it in that light," Mr Ramsey said.
Deputy Prime Minister Barnaby Joyce also conceded the Coalition made mistakes when it was last in Labor's position.
"If those decisions were made, then I think those decisions were also wrong — there you go," Mr Joyce said.
"So I don't think two wrongs are ever going to make a right. I think we have to be realistic and decent in how we operate."
Mr Bowen has warned the ALP will still not grant a pair for trivial reasons.
"If it's a minister who wants to go and make a speech somewhere outside Parliament or a member feels they want to be in their electorate for a particular reason, well their job is to be in Parliament," Mr Bowen said.
"So they'll find us taking a less-accommodating approach."
Treasurer Scott Morrison brushed off questions about the Coalition's tactics in opposition, and accused the ALP of breaking an "unwritten understanding" about pairs.
"I'm disappointed that Tony Burke is engaged in what seems to be a very uncooperative and a very unhelpful way to go into the next parliament," Mr Morrison said.
"I think Australians are sick of all that. I think they're really sick of that. I think the way that Mr Burke has raised these issues will be seen as quite petty."
Source: ABC News