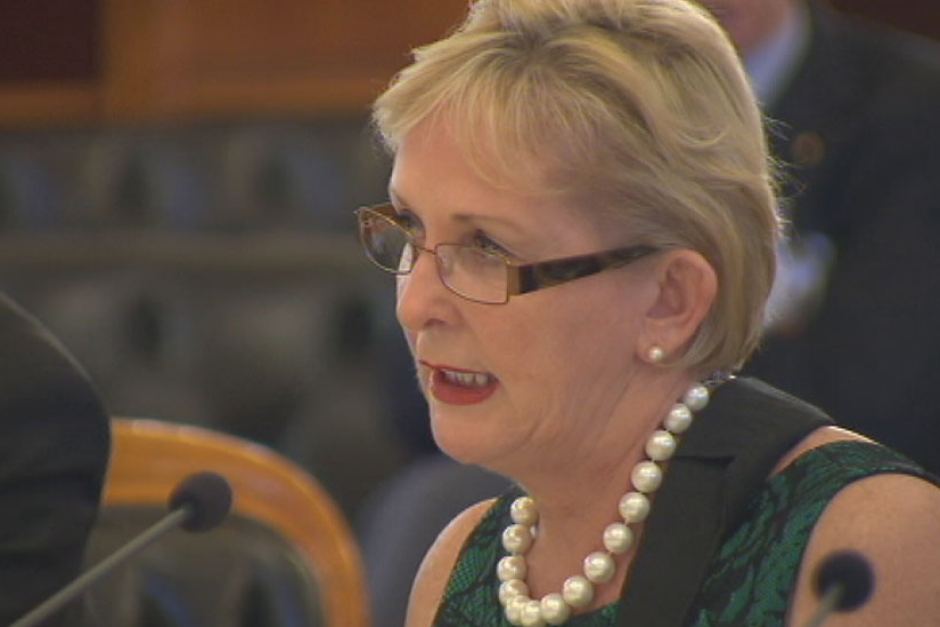 Domestic violence: Tougher punishments still needed for DVO breaches, LNP says
Queensland's Opposition says while it will support the State Government's changes to domestic and family violence laws, the bigger issue is the enforcement of domestic violence orders (DVOs).
The State Government said it was continuing the work of Dame Quentin Bryce's Not Now, Not Ever report, with more changes to the state's domestic violence laws.
The Government said legislation being introduced to Queensland Parliament today would allow DVOs to be extended from two years to five, and could help pave the way for a national system of DVOs.
For the first time, children will also be covered by a more efficient system of police protection notices.
Government and non-government agencies will also be permitted to share more information.
But Opposition spokesperson Ros Bates said although the LNP would support the changes, those who breached DVOs needed to be punished more harshly.
"We all have bipartisan support against the crime of domestic violence," Ms Bates said.
"Certainly we support any tough actions, but particularly in breaches of domestic violence orders, because that's where the real issue lies — it's more important that a DVO is enforced by the courts.
"A domestic violence order is not worth the paper it's written on if the consequences for breaching the orders themselves are not enforced."
She said there were clear indications those who breached an order were often getting away with a "slap on the wrist" and the courts were struggling.
"So we want to see tougher action taken on the breaches of domestic violence in the first place," she said.
"I'm a survivor, personally, of domestic violence, so I want to see as tough an action as their possibly can be to make sure that we're not having this same conversation in 25 years' time."
Source: ABC News