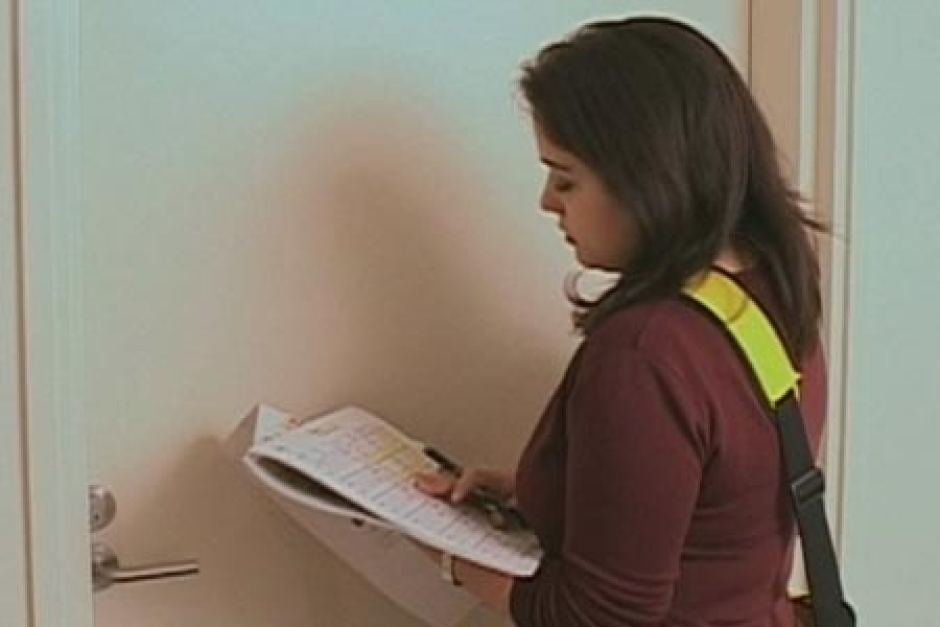 Census Field Officers hit the streets as Census returns hit 6.5 million
This week, the majority of the 38,000 Census Field Officers will grab their yellow Census satchels and hit the streets to remind households to complete their Census.
Census Field Officers will visit homes that haven't already completed their Census, offering help, answering questions and providing Census materials to anyone who needs them.
 
It's also a timely reminder for households to keep their pets secure, and to look out for the safety of Field Officers, who are often working in their local community.
 
Head of the 2016 Census, Duncan Young, said households that haven't already completed the Census should do so as soon as possible.
 
"With more than 6.5 million forms now completed, the Census is tracking well and we've received a great response from the Australian public.
The online form continues to be the most popular option with two thirds of responses having been received through our fast, easy and secure online form," Mr Young said.
 
"However, we need everyone who hasn't yet taken part to do so now, so we'll be following up with those households over the coming weeks.
 
"If you already have your Census 12-digit Login, I encourage you to complete it online and save yourself a visit from a Field Officer. If you have a paper form, please complete it and send it back in the provided Reply Paid envelope now.
 
"If your household hasn't received Census materials, or you have misplaced your Census Login or form, please call the Census Inquiry Service or wait for a Field Officer to deliver you with one so you can quickly and easily complete it."
 
Census Field Officers visiting households will wear a signed Australian Bureau of Statistics (ABS) identification card with their name and photo on it. They will also carry a highly visible yellow satchel to help people identify them.
 
"The Census should be completed in relation to Tuesday, 9 August, so the sooner you complete it and return your form, the easier it will be to complete it in relation to Census night," Mr Young said.
 
"The Census helps plan for Australia's future. It gives us a reliable foundation for estimating the population and the distribution of government funds.
 
"This informs planning and development of essential services and infrastructure where they are needed in all communities.
The Census is critical for all population groups and all communities, so don't miss your moment to make a difference."
 
The Census Inquiry Service is open from 8.00am – 8.00pm daily on 1300 214 531.
The Paper Form Request Service is open 24/7 on 1300 820 275.
For further information on the 2016 Census, visit census.abs.gov.au