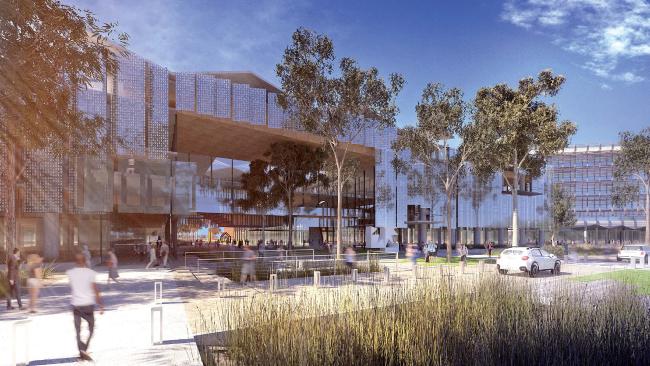 Call for "modern town square" to be included at new Moreton Bay Region University Precinct
A "modern town square" should be created at the Moreton Bay Region University Precinct site in Petrie, according to feedback from the plan's first public consultation.
Social researcher Mark McCrindle said respondents had pitched for exactly what "a modern and diverse community" needed.
More than 1000 people responded and wanted a hospital or specialised medical centre.
Among the community facilities, most support went to sports, especially an aquatic centre, followed by a technology park and conference centre.
Many wanted a council library, theatre, space for start-up businesses/incubator space, childcare and meeting rooms.
Respondents said the main street should have a restaurant, shops, a farmers' market and an Eat Street-style market.
"It does represent the modern town square that people look for ... the mixed planning is definitely a trend in Australia, and residents have responded to that model (with the university consultation)," Mr McCrindle said.
"It creates and activates a real vibrant community. In the past, development was very structured. Now, people want to live, work and play in a precinct."
Moreton Bay Mayor Allan Sutherland was not surprised by the results.
"A technology park was high on the wish list of many," Cr Sutherland said.
 "There was also a lot of support for the inclusion of medical facilities, with equal support for a hospital or specialist medical services."
The council will consider these results in its concept planning for the precinct.
There will be further rounds of consultation in the near future.
For more details visit moretonbay.qld.gov.au/uniprecinct