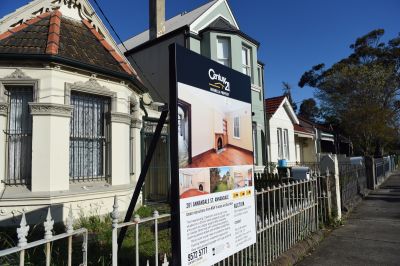 Buyers reminded to double-check property claims with advertising
Potential buyers have been reminded to check the veracity of claims made by those in the real estate industry after a major developer was fined over advertising it used for a new project in Queensland.
The Queensland Office of Fair Trading (OFT) has issued Stockland North Lakes Pty Ltd, part of Stockland Corporation Limited (Stockland) a $10,800 fine after it investigated claims the developer made in its advertising for new project in Brisbane's northern suburbs.
Stockland claimed the currently under construction Moreton Bay rail link would make central Brisbane a 22-minute journey from its SoLa development in the suburb of North Lakes.
According to the Moreton Bay rail draft timetable, the trip from North Lakes to Brisbane would be 46 minutes, more than double the time advised by Stockland.
Following the OFT investigation, Stockland corrected its advertising, advised potential customers of the error, and paid a $10,800 civil penalty notice.
OFT executive director Brian Bauer said it didn't appear that Stockland was deliberately attempting to mislead people, however advertisements for purchases as significant need to be accurate.
"Consumers have the right to expect that claims made by businesses are accurate, can be substantiated, and can be relied upon in making a purchasing decision," Bauer said.
"The family home is the most significant purchase most consumers will ever make, so any representations made, particularly about its location, need to be accurate to ensure potential buyers can properly assess the value of that property.
Representations claiming low travel times are designed to increase consumer interest in property, by demonstrating a quick and easy commute to the central business district," he said.
Bauer said ensuring representations made in property advertising are accurate is major compliance focus for OFT in 2106, with a particular focus on properties either sold or under contract and advertisements not being updated to reflect this, including properties with unsubstantiated claims about size, location or views.
"The OFT encourages all property agents and businesses to familiarise themselves with the Australian Consumer Law, and ensure their business practices conform to it," he said.
"It is certainly a cheaper and easier option to double check the accuracy of advertising, rather than have to pay both a fine and to re-issue correct advertising materials."
Source: Your Investment Property