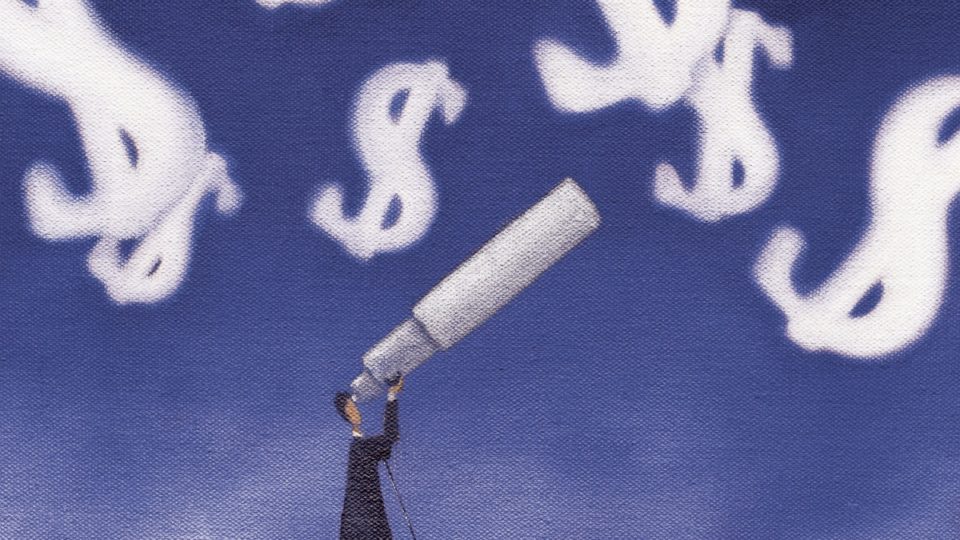 Benefits of record low rates undermined by the major banks
The Reserve Bank's effort to stimulate Australia's sluggish economy is being undermined by the major banks and another regulator.
Australia's largest home lender, the Commonwealth Bank, has sparked outrage among customers after it refused to pass on the full benefit of the Reserve Bank's official rate cut.
Within minutes of the Reserve's August rate decision, the CBA announced that it was passing on rate reductions of only 0.13 per cent to mortgage and business customers.
A few hours later, the country's three other big banks – NAB, ANZ and Westpac – announced they were lowering mortgage rates by only 0.1 per cent, 0.12 per cent and 0.14 per cent respectively.
The controversial pricing responses drew scorn from irate borrowers on social media.
Monetary policy – almost dead in the water
The RBA rate cut is aiming to stimulate demand and growth in the broader economy.
However, CBA's decision to boost its deposit rates by at least 0.5 per cent and to provide only limited rate relief to borrowers mean that the stimulatory impact of the official cut will be crimped.
The Reserve Bank's cash rate touched a new historic low on Tuesday, but leading economists like Stephen Koukoulas are now questioning whether it actually means anything.
"Monetary policy is a lot less potent that it used to be 20 years ago," he said.
"Our policy debate has to change – if we want to grow the economy then the Federal Budget might be the more effective way to achieve it."
The August rate cut might be remembered as the moment that monetary policy died.
The decisions of the big banks to boost deposit rates after an official rate cut are unprecedented.
Raising deposit rates gives people less incentive to spend and more reason to save.
That won't help achieve the RBA's goal of stimulating demand.
Moreover, it is doubtful whether stagnating business investment in Australia is likely to be reversed by only shaving the interest costs of small businesses by one-tenth of a percentage point.
The combined effect of the commercial banks' responses to the latest official rate cut show that the Reserve Bank's ability to influence the economy through monetary policy seems to have reached a dead-end.
Regulators at cross-purposes
While the decisions of the big banks to provide limited relief to borrowers were no doubt motivated by shareholders' interests, the decision to bump up deposit rates was partly driven by another regulator.
In the last 12 months the Australian Prudential Regulation Authority has put the heat on the banks to reduce their reliance on offshore markets to fund their lending operations.
APRA has been encouraging the banks to raise more deposits from Australian customers to improve the risk profile of their businesses.
That is the main reason why CBA and other big banks hiked deposit rates even though the Reserve Bank is trying to stimulate consumption.
It is an incongruous situation where the banks are being forced to react to the conflicting goals of different regulators.
While the RBA wants the banks to help stimulate the economy by lowering borrowing rates, APRA wants the banks to tighten lending rules and focus on raising domestic deposits.
Non-banks offer some hope for borrowers
Financial products research house Mozo believes that non-bank lenders such as Pepper are likely to pass on the full benefit of the 0.25 official cut to home borrowers.
According to Mozo director Kirsty Lamont, this could result in the big banks losing market share in the home loan market on a scale not seen since the 1990s.
"We expect more banks to hold back as much as 10 basis points of the official cut with their margins under threat from the cost of funding pressures brought on by stronger regulatory requirements."
Mozo director Kirsty Lamont
"The good news for home borrowers is that non-banks are not subject to the heightened regulations that are increasing cost of funding pressures for the big banks, so they may bring out rock bottom rates to entice customers."
How the banks stack up after the RBA decision:
Standard Variable Home Loans
CBA – down 0.13 per cent to 5.22 per cent.
NAB – down 0.1 per cent to 5.25 per cent.
ANZ – down 0.12 per cent to 5.25 per cent.
Westpac – down 0.14 percent to 5.29 per cent.
Deposit rates
CBA – 1 year fixed – up 0.5 per cent to 3 per cent; 2 year – up 0.5 per cent to 3.1 per cent.
NAB – yet to announce rate changes.
ANZ – 1 year fixed – up 0.6 per cent to 3 per cent; 2 year fixed – up 0.75 per cent to 3.2 per cent.
Westpac – 1 year – 0.55 per cent to 3 per cent; up 0.45 per cent to 3.1 per cent.
Source: TND