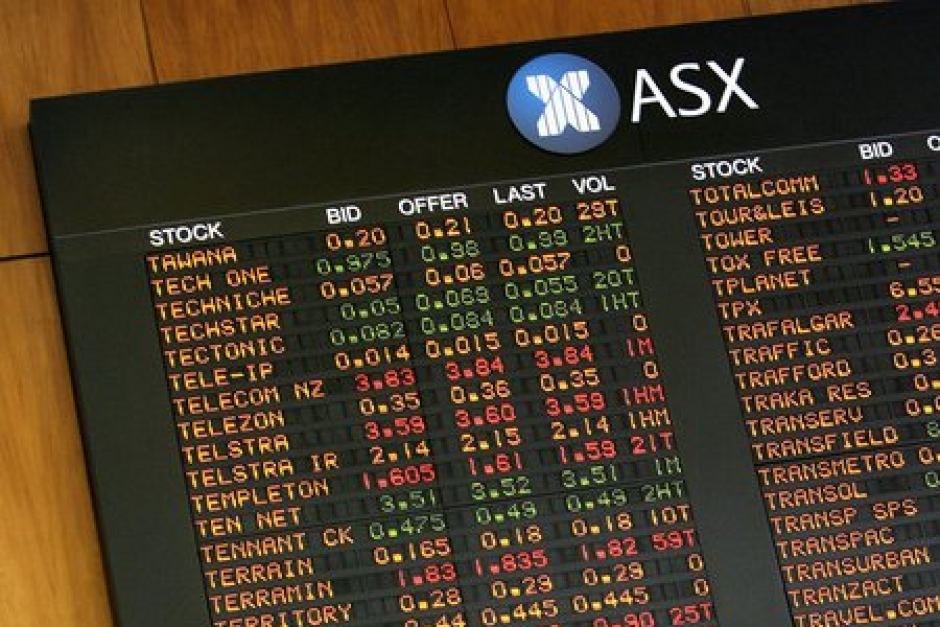 Banks help share market close slightly higher
The local share market has closed a third of 1 per cent higher,
The All Ordinaries Index closed at 5,625, while the ASX 200 closed at 5,526.
Banking shares were in the red this morning after Moody's downgraded its outlook for the industry and several banks, including ANZ and NAB, were named in a class action in the US.
But banking stocks lifted by the end of the day to close slightly higher.
Meanwhile, it was another big day of profit results, and better for some than others.
Medibank Private reported a 46 per cent jump in full year earnings to $417.6 million, but shares lost almost 5 per cent, to close at $2.84.
After oil and gas company Santos posted a full-year loss of $US1.1 billion — a big fall from a year ago — shares lost 2 per cent to $4.85.
The global slump in oil prices has hit Woodside Petroleum, with the company's net interim profit halving from a year ago to $US340 million.
Woodside shares gained more than 1 per cent to $28.90.
The Tasmanian company Bellamy's has tripled its net profits to $38 million for the last financial year. The company's shares lifted 1 per cent to $13.50.
In commodities, oil continued its climb of the past fortnight, to $US48.15 a barrel.
Iron ore was only slightly weaker at $US60.80 a tonne, while gold lost ground to $US1,348 an ounce.
The dollar lost 0.6 of a per cent against the US to 76.4 US cents.
Source: ABC News