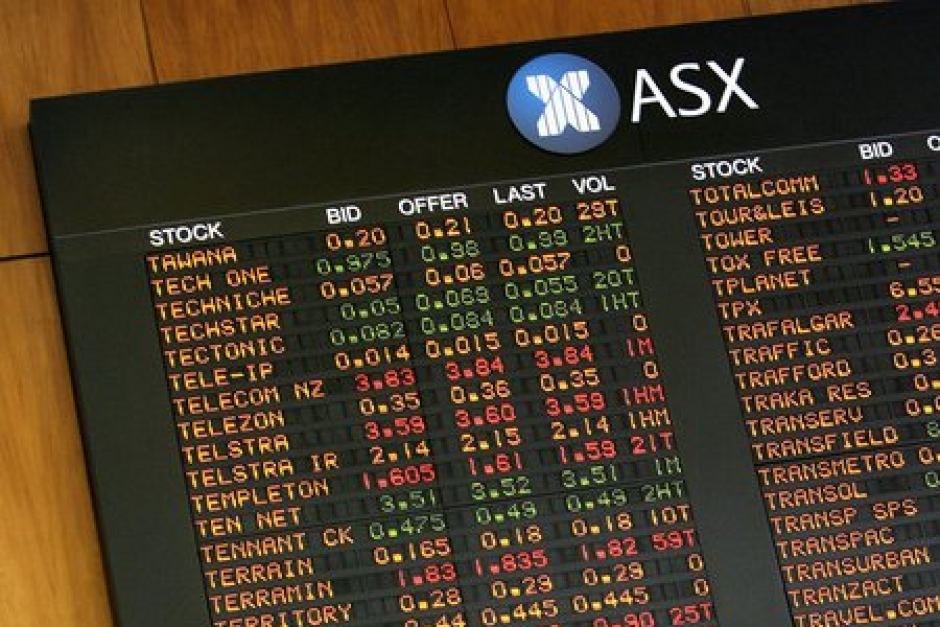 Australian share market falls despite big gains for mining and energy stocks
It has been another subdued day of trade on the share market as investors focused on some disappointing profit results, despite another record close on Wall Street.
The ASX 200 index lost 0.10 per cent to close at 5,532 and the All Ordinaries Index fell by the same margin to finish on 5,626.
Miners and energy stocks were the only bright spots, helped by higher gold and oil prices.
Whitehaven coal jumped 4.3 per cent to $1.96, while Evolution Mining added 3.5 per cent to $2.65.
Elsewhere in the mining sector, BHP Billiton closed 0.5 per cent higher at $20.25 before announcing its first ever annual loss.
BHP Billiton posted a net loss of $8.29 billion for a year that saw the fatal collapse of a dam at an iron ore mine in Brazil and a slump in commodity prices.
The loss was driven by write downs of its US oil and gas assets, and the costs of the dam disaster.
BHP slashed its dividend by three quarters, putting the final payout at 14 US cents a share, after promising to only ever increase it.
Elsewhere, market darling Domino's Pizza had a rare bad day, finishing down 3.7 per cent at $74.11 after announcing a near 29 per cent jump in full-year net profit to around $82.4 million.
Domino's said stronger sales in Australia and New Zealand, the opening of new stores and acquisitions in Europe helped boost the result.
Mirvac jumped 3.3 per cent to $2.22 after the property developer announced full-year profits had soared to more than $1 billion, helped by booming property prices.
Mirvac said net profit rose by 69 per cent to $1.03 billion last financial year.
In economic news, the minutes of the Reserve Bank's August meeting show the RBA decided to cut the cash rate by 25 basis points to boost the economy as inflation was set to remain low and house price growth had slowed.
The RBA cut the official interest rate to 1.5 per cent.
The dollar dipped slightly on the news but quickly recovered, and was buying around 77.1 US cents around 5:00pm AEST.
It was also fetching 68.6 euro cents, 77.3 Japanese yen and 59.8 British pence.
Oil prices are cooling after heating up overnight. Around 5:00pm Brent crude was up nearly 1 per cent at around $US48 a barrel, while spot gold had risen to around $US1,348 an ounce.
Source: ABC News