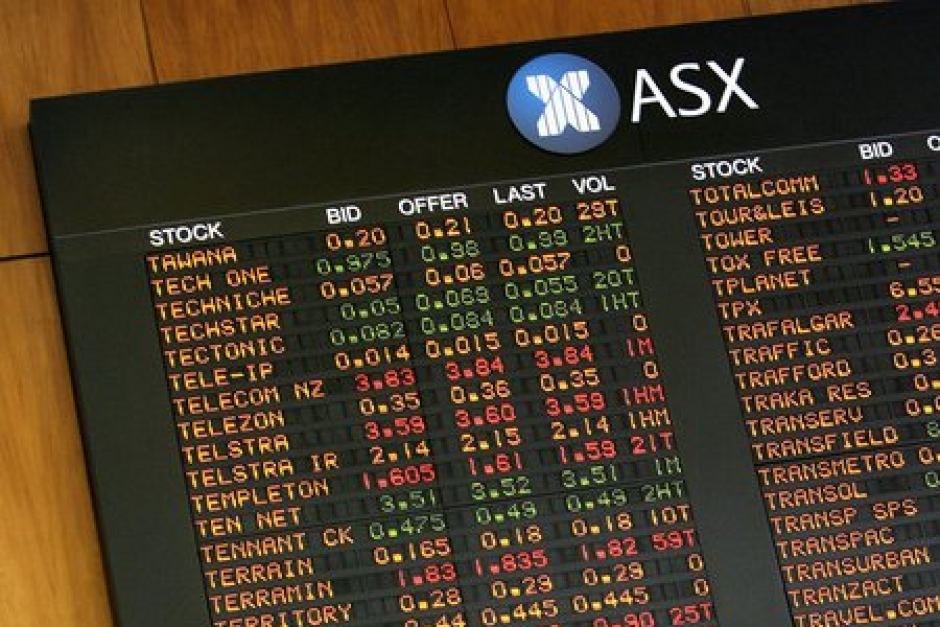 ASX: Share market gains reduced by mixed profit results
The Australian share market posted only moderate gains, amid mixed profit results.
For firms that did not have results out today, the market was generally buying.
The big miners were all higher, as were most energy companies and all four major banks.
However, there were some big names unveiling earnings.
Qantas was flying high on its result, with shares up 1.5 per cent to $3.45 as it posted a billion-dollar net profit and announced a 7 cent a share dividend - its first payout to shareholders since 2009.
However, it was a rare bird in a flock of bad profit results.
Wesfarmers led the charge, with an 83 per cent profit slump on a slew of asset write-downs.
Excluding those one-offs, the company's underlying earnings still fell 3.6 per cent, weighed down by the coal and Target businesses.
Wesfarmers shares closed down 2.2 per cent at $42.63.
A flat profit result and moderate growth outlook saw Boral shares tumble more than 4 per cent to $6.92.
A rise in Westfield's profit, driven by positive property revaluations, left investors underwhelmed.
Westfield shares closed down more than 1 per cent to $10.48.
Blackmores shares crashed 19.5 per cent after the vitamin producer warned that sales this quarter would be down compared to the prior corresponding period.
The share slide to $129.50 came despite a 115 per cent rise in net profit.
Real estate agency McGrath gained almost 6 per cent on its profit result, and news that its founder and biggest shareholder John McGrath is stepping down as chief executive.
Overall, the ASX 200 was up 0.1 per cent to 5,562 and the broader All Ordinaries index closed 6 points up at 5,654.
On commodity markets, oil was around 1.5 per cent lower at $US49.25 a barrel, while spot gold was fairly steady at $US1,337 an ounce.
The Australian dollar was a touch lower, just below 76 US cents, just over 76 Japanese yen and 67.3 euro cents.
Source: ABC News