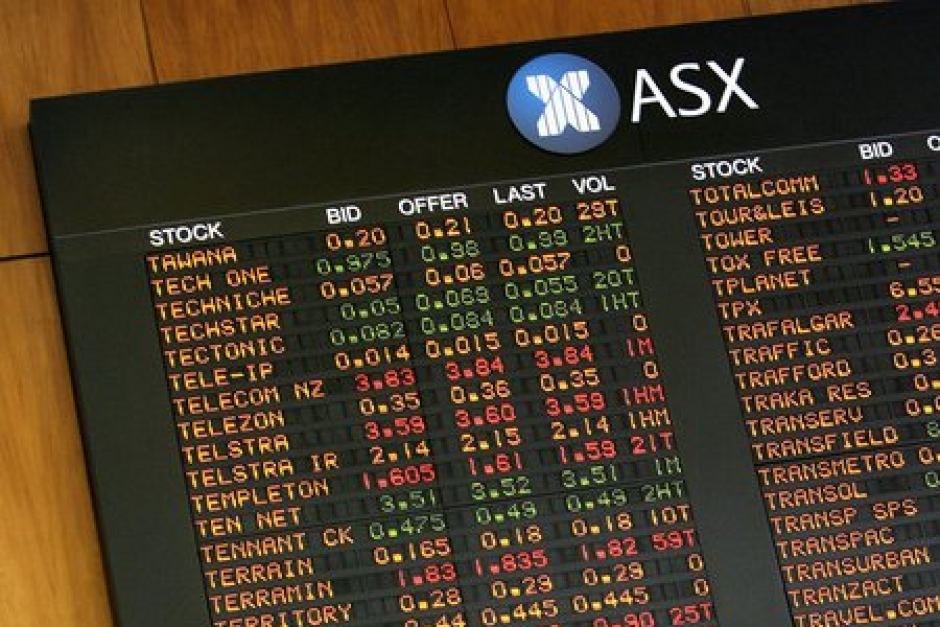 ASX: Local shares close flat as ex-dividend CBA offsets mining gains
The share market dipped at the open after falls on Wall Street overnight and indications the US could be facing another rate rise as early as September.
It recovered throughout the day, but CBA shares weighed on the index after they went ex-dividend - closing 2.6 per cent lower at just above $74.
By the end of the session, the ASX 200 was up a mere 3 points to 5,535 and the All Ordinaries was 2 points higher at 5,628.
Australia's largest insurance firm, QBE, reported a big drop in first-half profits, down almost 50 per cent.
Its shares lost more than 8 per cent to $10.24.
Biotechnology firm CSL reported net profits down 11 per cent - to $US1.24 billion for the full year.
Its shares lost more than 5 per cent to just over $110.
Meanwhile, casino operator Crown Resorts saw its profit fall by almost a quarter.
Crown, which is majority owned by billionaire James Packer, made just over $400 million in full-year net profit.
The firm's shares lifted 4.5 per cent to $13.89.
Mining giant BHP Billiton reported a record loss yesterday, but its shares lifted more than 3 per cent today, to $20.91.
Iron ore lifted to $US61.80 a tonne.
West Texas crude oil also climbed to $US46.50 cents a barrel.
Spot gold was weaker at $US1,343 an ounce.
The Australian dollar dropped back, it was buying 76.6 US cents.
Source: ABC News