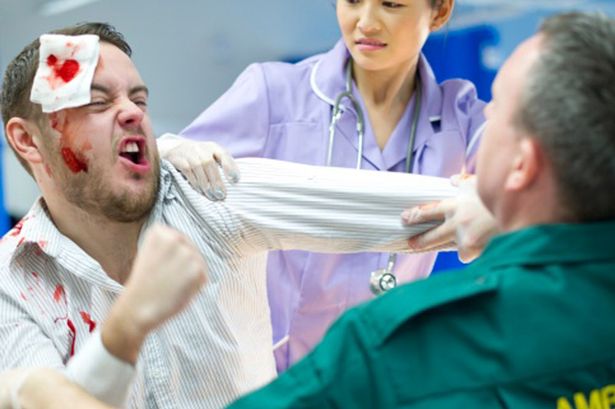 Violent patients could be banned from visiting hospitals
Queensland Health will trial duress alarms and body cameras, and consider banning repeat violent visitors from some hospitals under new plans to tackle violence against health workers.
Minister for Health and Ambulance Services Cameron Dick said the Queensland Health Occupational Violence Taskforce, chaired by former Community Safety Director-General Jim McGowan, had set forward a broad range of long-term measures to help improve staff safety.
Mr Dick said the report made a number of recommendations that looked at long-term change.
"There's a range of structural measures we need to look at for the long term and there are measures we can look at immediately," he said.
Mr Dick said Queensland Health would look at a range of measures already being trialled in a number of hospitals to see if they would work statewide.
"Our hospitals don't cause this violence and this report shows they won't be able to fix it alone," he said.
Mr Dick said trials of voice-activated duress alarms and body cameras would be accelerated.
The Shadow Minister for Health and Ambulance Services John-Paul Longbroek said the idea of banning people from certain hospitals would have to be very closely considered. 
"That's something I don't think even a doctor - under their hippocratic oath - would be willing to support due to the very serious consequences that could have for someone's health," Mr Loenbroek said.
"It's something that is going to have to be very carefully considered because you could have someone, who's in a very serious condition, turning up to the Sunshine Coast University Hospital and being told you have to go to Noosa because you've assaulted someone at this hospital in the past."
Mr Loengbroek said the idea of body cameras for paramedics had previously been proposed by the Liberal National Party. 
"We (the LNP) actually sponsored a petition calling for this and the Health Minister (Cameron Dick) rejected it out of hand," he said. 
Source: Caboolture News