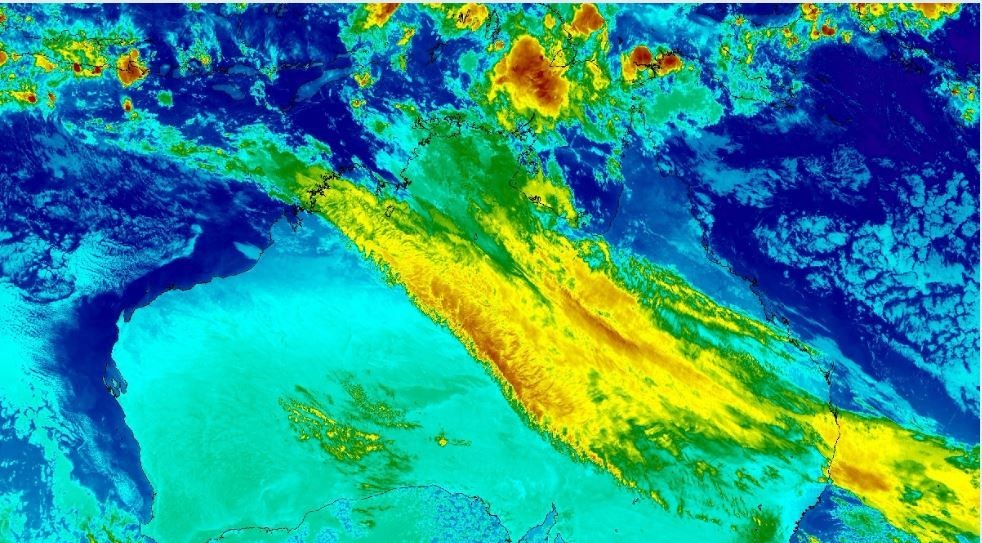 Unseasonal rains for July tipped so prepare for a wet weekend, Moreton Bay Region may escape with light rain
Rain is on the way for large parts of Queensland's Central, East and to a lesser extent the North and South East Queensland.
The Moreton Bay Region is not expected to receive the high levels of rain expected for further north where totals are expected to range  up wards of 100 mm and locally we are projected to receive approximately 3 mm on Thursday, 7 mm on Friday, 8 mm on Saturday and 3 mm on Sunday.
The Sunshine Coast will receive significantly higher levels then the Moreton Bay Regions and Brisbane, with projected rain totals of 7 mm on Thursday, 16 mm on Friday, 21 mm on Saturday, 9  mm on Sunday.
The Gold Coast will receive significantly even less rain for the same period with totals not expected to reach anything higher then 7 mm during the course.
An Upper trough will move east from the Northern Territory over the next couple of days, a surface trough will form near Queensland's East Coast between Cairns and Rockhampton. The potent combination of these systems will create isolated heavy falls in coastal parts near the surface trough while the strong upper system will create very widespread light to moderate falls of rain across much of Queensland. 
The overcast, rainy and at times windy conditions will make maximum temperatures drop to well below average across Central, inland and Northern parts of the state on Thursday - Saturday (especially Thursday and Friday)
And for the coast it gets even colder on Friday, some places will struggle to make the high teens with temps up to 10 degrees below average possible in a few Eastern locations and widespread negative anomalies between 5-10 degrees below average across much of the state.
101.5 FM News will be on deck monitoring the situation and should the situation change we will have regular updates on facebook, this website and on air.
We advise locals get ready by tending to cleaning and preparing their backyards, gutters and ensuring loose outdoor items put away.