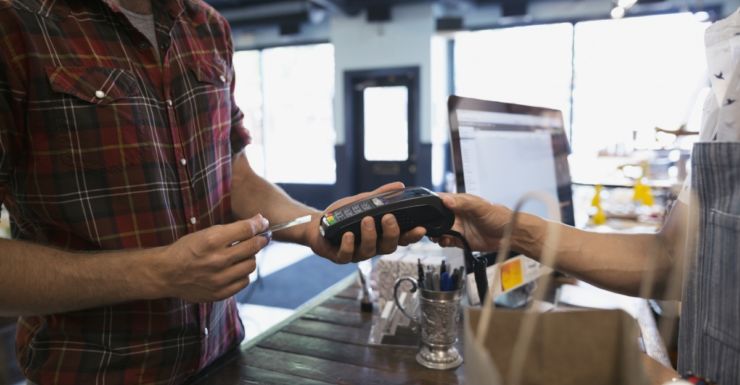 This might be the biggest credit card scam of all
Interest rates are at record lows, but most of us are still being ripped off.
Millions of Australians are still being slugged with interest rates of more than 20 per cent on their credit cards despite the fact that official rates are at record lows and expected to drop again soon.
On top of their exorbitant card rates, some providers are also charging customers annual fees of hundreds of dollars just for the privilege of using their card.
Data released by the Reserve Bank of Australia shows the total credit card fees raked in from households by banks surged 6.6 per cent to more than $1.5 billion in the last financial year – almost three times the rate of inflation over the same period.
The RBA data showed that the total fees pocketed by banks cracked $4.3 billion in 2014-15, which included a further $1.6 billion from housing and personal loans.
But it's the area of plastic that's still proving to be the most fantastic and profitable one for banks and other providers alike.
According to financial research firm Canstar, the highest credit card rate is the 29.49 per cent charged for cash advances using GO MasterCard, which is a product of Latitude Financial Services. Its standard purchase rate is 22.74 per cent.
Yet there are scores of card providers charging in excess of 20 per cent interest, including banking group Citi, which offers a 0 per cent honeymoon rate for six months on its Prestige card and then charges 21.74 per cent. It charges an annual fee on the same card of $700.
Also in the 20 per cent-plus club are department stores David Jones and Myer, airlines Qantas and Virgin, and a number of card products on offer through Bank of Queensland, Suncorp, Bank of Melbourne, Macquarie and other banks.
David Jones charges 20.74 per cent on its American Express card and a $99 annual fee. The rate on its Platinum card is the same, but its annual fee is $295.
Banks also regularly hit customers with foreign currency conversion fees and late payment fees.
Confusing information and lack of competition
Consumer group CHOICE said the latest fees data from the RBA highlighted ongoing problems.
"This is the third consecutive year that bank fees have grown, with consumers paying the price," CHOICE's head of campaigns and policy Erin Turner said.
"It is staggering to think that last year an average household paid $468 in bank fees, with credit card fees rising the fastest, up from 5.9 per cent in 2014 to 6.6 per cent in 2015.
"Credit cards are already toxic for too many Australians, with one in five living on them to get through to payday, and sky-high interest rates out of step with the rest of the lending market.
"It's not enough for the big banks to say credit card fees are increasing because transactions are increasing – fees should be going down."
The Australian Payments Clearing Association, which tracks the broader payments system, records that the monthly volume of credit card transactions in Australia reached a record 179.2 million in 2015 and was worth $24.3 billion per month.
"With excessive credit card fees accounting for $1.5 billion, we need action on credit card reform to simplify the information provided and improve transparency," Ms Turner said.
"Banks need to put their customers first and end the age of excessive fees and failure to pass on Reserve Bank interest rate cuts."
Consumers looking to avoid hefty fees should weigh up whether they really need a high-fee credit card, or if they would save money with a low-fee, no-frills option.
The lowest card rate on offer according to Canstar is 7.99 per cent by card provider Quay, which also charges a $36 annual fee.
Source: TND