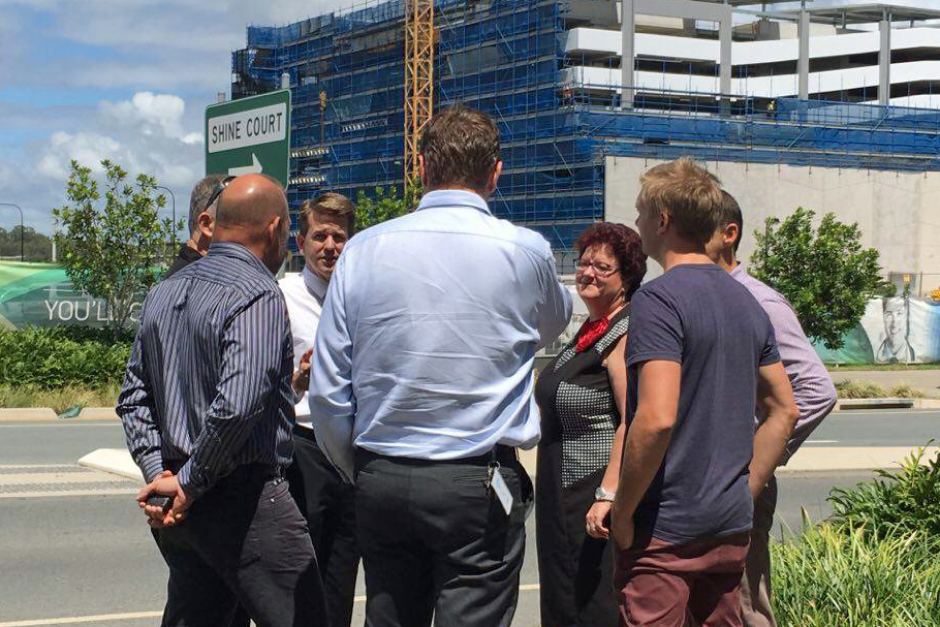 The week in finance: Inflation figures and central bank decisions dominate
A batch of positive corporate results in the US on Friday — driving the S&P 500 to yet another record close — should give the Australian market a positive start to a busy week.
Commodities such as iron ore and oil were sold off at the end of the week, but the ASX SPI 200 futures still pointed to a small rise on opening.
However, there are plenty of things for investors to mull over in coming days such as key inflation data, rate decisions from the US Fed Reserve and Bank of Japan (BoJ), a study of the health of European banks and a batch of results from local corporations.
Markets on Friday's close:
ASX SPI 200 futures +0.1 per cent at 5,466
AUD: 74.7 US cents, 68.00 euro cents, 56.9 British pence, $NZ1.064
US: Dow Jones +0.3 per cent at 18,570, S&P500 +0.5 per cent at 2,175, NASDAQ +0.4 per cent 4,666
Europe: FTSE +0.5 at 6,730, DAX -0.1 per cent at 10,147 Eurostoxx50 +0.1per cent at 2,972
Wednesday is the big day for the local market and Reserve Bank (RBA) watchers, with the release June quarter consumer price index data.
It is widely assumed that both headline and underlying inflation will again be weak — the consensus forecast is, both will be up 0.4 per cent over the quarter — prompting the RBA to cut its official cash rate from 1.75 to 1.50 per cent at its August meeting.
The figure to watch is the RBA preferred measure of underlying inflation.
The popular tip of a 0.4 per cent rise is something of a fulcrum on which the RBA may make its decision to cut or not as it would deliver an annualised underlying inflation rate of 1.4 per cent, a tick below the March quarter reading, but roughly where the RBA forecast it would be now.
While there are strong arguments that it might lower, a higher CPI number diminishes the chance of a cut.
Citi's Paul Brennan tipped a 0.3 per cent rise and a rate cut, but said at 0.4 per cent, the chances of a cut fall to a 50/50 proposition.
NAB expects underlying inflation to come a bit higher, an outcome it said would be sufficient for the RBA to be on hold.
"NAB reads the RBA's May forecast track for underlying inflation as an outcome of 0.4 per cent, so an outcome of around 0.5 per cent would be a comfortable enough read for the central bank and give it confidence that its forecast of inflation getting back to the 2 to 3 per cent target band by 2018 remains on track," the bank argued in a research note.
Housing inflation is the key figure: Westpac
With on-going low wage growth and margin pressure from intense retail competition offsetting the impact of a falling Australian dollar, the most important factor in the inflation equation is likely to be housing.
Westpac's Bill Evans noted housing was by far the biggest component of the RBA preferred measure of inflation, and recent quarters had seen a collapse in housing price pressures.
Growth in housing construction costs have tumbled as has the growth in rents.
Taking that into account Mr Evans said underlying inflation should come at between 0.3 and 0.4 per cent — "comfortably in the rate cut zone".
The market agreed and has priced in a 70 per cent likelihood of a cut.
While not in the same league as inflation data, the other key figure out this week is private sector credit (Friday), which should show growth in the business sector — based on improved conditions — while subdued consumer sentiment is likely to see personal lines of credit fall for the sixth consecutive quarter.
The Fed and BoJ to leave rates on hold, ECB tests banks
Globally, the US Federal Reserve's rate setting committee (FOMC) hogs the limelight, with its deliberations due out in the early hours of Thursday morning — 4am (AEST) to be precise.
Despite the collegiate view being interest rates will not be hiked, the meeting is not without its challenges.
The job creation crash of May now appears to be an anomaly, with recent data pointing the US economy picking up pace again and a flickering return of inflation evident.
The Brexit vote has changed the way the FOMC views risks to the global economy and the potential for financial markets to become unhinged again.
Royal Bank of Cananda's (RBC) Tom Porcelli said he expects the Fed to be more aggressive about its language on global risks which is likely to reduce the probabilities of rate increase this year.
RBC's base case is for a resumption of "lift-off" in June 2017 at the earliest.
BoJ is also meeting (Friday) but no change is expected to its already negative interest rate setting.
However, there is still plenty of scope to tinker with things.
There's been media speculation that the BoJ's fiscal stimulus program could be dialled up from 10 trillion yen ($130 billion) to as much as 30 trillion yen ($390 billion), or around 6 per cent of GDP.
That speculation has certainly given a hefty boost to Japanese equities, with the Nikkei up more than 10 per cent since murmurings started in the wake of the Brexit vote.
Europe has a swag of data out on Friday including a preliminary estimate of GDP which is expected to show a further loss momentum and the economy growing at about 1.6 per cent over the year, while inflation and unemployment are expected to be steady — in other words, not particularly great.
Perhaps the most significant release will be the European Central Bank's banking stress test which will be released on Friday.
The focus will be on a number of wilting Italian banks as well as Europe's biggest investment bank, Deutsche Bank, which the International Monetary Fund recently fingered as the most dangerous bank in the world.
More mining data, Macquarie AGM and US results
The corporate calendar is starting to get busier in the lead up to the August reporting season with some full year results, more resources production updates and US numbers coming out.
Fortescue Metals Group is the last of the big Pilbara miners to trot out quarterly production figures which should be pretty solid.
Shipments should be up another 5 per cent over the quarter to 44 million tonnes, while the price it receives for its ore should be up around 7 per cent to $US49 a tonne, although that would represent a 5 per cent cut on the same time last year.
Investors will also begin scanning the figures for further cost cutting, with UBS forecasting another 5 per cent reduction over the quarter which would mean a very impressive 37 per cent cost out over the year.
The home goods and automotive component supplier GUD Holdings, and the US focussed sleep-disorder health business Resmed trot out full year results on Thursday.
Macquarie Group is holding its AGM in Sydney on Thursday.
Investors do not have too much to grumble about despite shares falling more than 10 per cent this year, Macquarie posted full year profit up almost 30 per cent to a record $2.1 billion in May.
The US reporting season rolls on with 180 out of the top 500 companies reporting, including the tech heavyweights Apple and Alphabet — the company formerly known as Google.
AMP's Shane Oliver said there was evidence building that US profits bottomed out in the March quarter.
"125 S&P 500 companies have now reported June quarter earnings to date and so far so good with 82 per cent beating on earnings and 60 per cent beating on sales," Dr Oliver noted.
While the expectations are US profit will come in around 3 per cent lower than a year ago, they should be up 8 per cent over the quarter.
Australia
Monday
Newcrest update
Q2: Production update
Tuesday
Consumer confidence
Weekly reading from ANZ/ Roy Morgan
Wednesday
Inflation
Q2: Underlying inflation forecast 0.4pc QoQ and 1.4pc YoY
Fortescue update
Q2: Production update, should be solid increase
Thursday
Macquarie Group AGM
AGM in Sydney
Resmed FY profit
$US370m profit forecast, up 5pc
GUD FY profit
$50m profit forecast
Friday
Producer price index
Q2: Very modest increase of 1pc YoY forecast
Private sector credit
Q2: Up 0.4pc QoQ
Origin Energy update
Q4: Production report
Infigin Energy update
Q4: Production and sales report
Paladin Energy update
Q4: Production and sales report
Overseas
Monday
 
 
Tuesday
US: Home prices
May: CaseSchiller series up around 5pc
US: New home sales
Jun: Should rebound after May fall
US: Consumer confidence
Jul: Likely to dip
US: Oil stocks
Weekly reading impacts oil prices
Wednesday
US: FOMC decision
The Fed still unlikely to lift rates
US: Durable goods
Jun: Flat expectations, a proxy for business investment
Thursday
EU: Business and consumer sentiment
Jul: Both falling
Friday
US: GDP growth
Q2: Should accelerate
EU: GDP growth
Q2: Flash reading, still weak around 1.6pc YoY
EU: Inflation
Jul: Very weak around 0.1pc
EU: Unemployment
Jun: Still above 10pc
EU: ECB stress test
An insight into the health of European banking
JP: Bank of Japan meeting
A hold is expected, but the BoJ can surprise