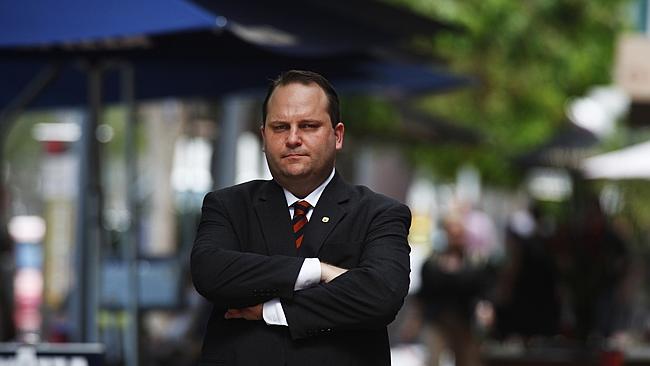 Scott Driscoll: Former Redcliffe MP trial delayed
FORMER Redcliffe MP Scott Driscoll is not likely to face trial on fraud allegations until next year after the case was adjourned at the eleventh hour so prospective jurors can be quizzed on their knowledge of the case.
Driscoll stands accused of 16 charges, including making a false entry in an official record, fraud and corruptly soliciting favour in relation to principal affairs or business.
His trial was scheduled to begin in the Brisbane District Court this morning, but was adjourned after his legal team made an application to poll the prospective jury on their knowledge of the case.
Judge Terry Martin SC granted the application, saying a "lengthy period of adverse publicity" had remained in the public domain.
"(The publicity) would tend to give one the impression that the accused is a dishonest and intimidating person, and generally speaking of poor character," he said.
"I also think that the impression against a particular politician would linger, and linger until this time."
The court was told it was almost impossible to poll the jury and finish the trial in the two weeks allocated, so it had to be adjourned until November at the earliest, but more likely next year.
Applications to poll a jury are rarely granted, but were most recently allowed in the case of Bundaberg doctor Jayant Patel.
Driscoll's case will be mentioned in court again this Friday.
Source: Courier-Mail