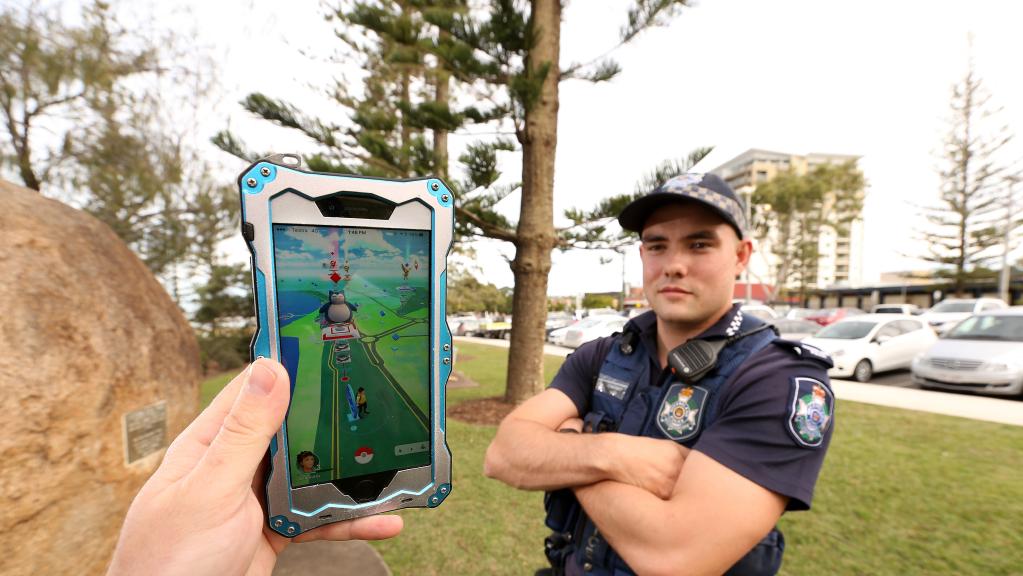 Redcliffe Pokemon Go hunt lands 14-year-old in hot water
The thrill of the hunt for Pokemon Go characters almost landed a 14-year-old boy in hot water when he wandered into a police station carpark.
Redcliffe Police Station officer-in-charge Senior Sergeant Craig Sanderson said a group of people had been searching for characters at the nearby CWA Hall when the boy wandered offcourse on July 11.
Sen-Sgt Sanderson said the boy was unaware of the security risk his presence posed.
"He didn't understand the ramifications of being in a police station car park," he said.
The mobile phone application based on the handheld Nintendo game made popular in the '90s has gone viral in recent days.
It uses a player's back-facing phone camera and real-time location to capture, battle, train and trade virtual Pokemon characters.
Players have to physically walk around and be near different locations to play the game.
Sen-Sgt Sanderson said there had been at least six complaints from residents after people were found wandering around their front yards.
He said playing the game on private property was trespassing.
"While no one is doing anything wrong, someone could be injured or assaulted while trespassing," Sen-Sgt Sanderson said.
 He said while the game was a good way for people to get out and about and mobile, they needed to be aware of their surroundings.
Groups have been congregating in public places and people have been distracted while walking around looking at their mobile phones.
Sen-Sgt Sanderson said there have been safety concerns overseas where the game has been used by criminals to lure people to secluded parks.
"We don't want to dampen players' enthusiasm but we want people to take care and be aware of the ramifications," he said.
The game is safest played in groups and not while driving.
Source: Quest News