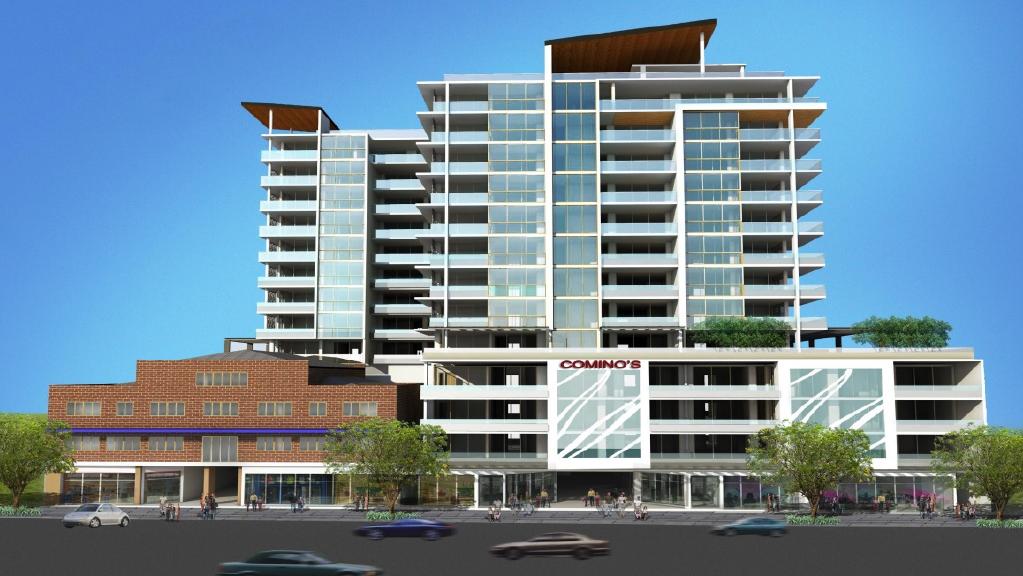 Redcliffe Bayside transformation is on the way with 13-storey complex
A new 13-storey development is expected to boost a bayside economy, create new jobs and draw more people to the area.
The development at Redcliffe Pde, Redcliffe, which will include 89 units, shops, restaurants and businesses was approved by Moreton Bay Regional Council last week.
The heritage-listed brick Comino's Arcade building will be incorporated into the new development. It was built by Greek businessman, Arthur Comino, in the early 1940s.
It was well known as a rest and recreation area for American and Australian soldiers during World War II.
Featuring an arcade, shops, a family flat, several serviced bedrooms and a ballroom with a terrazzo floor the building has withstood the test of time and become an integral part of the Redcliffe Pde landscape.
Councillor Koliana Winchester (Div 6) said the development provided a good mix and would encourage more people to make the move to Redcliffe.
"I am hopeful that it will help the economy and it is creating new jobs as well," Cr Winchester said.
Redcliffe-based architect Alex Enborisoff spent many hours coming up with a design that highlighted the heritage of the building.
Mr Enborisoff said he was "very happy" to see Redcliffe residents embrace the development, with council not receiving one objection to the development ­application.
Mr Enborisoff said the developer was keen to get the ball rolling on the project.
Dennis Austen, spokesman for the developer David Tauver, said the development would rejuvenate the Redcliffe CBD.
He said when a timeline was formed buyers would be able to buy units and lease retail space off the plan.
Source: Quest News