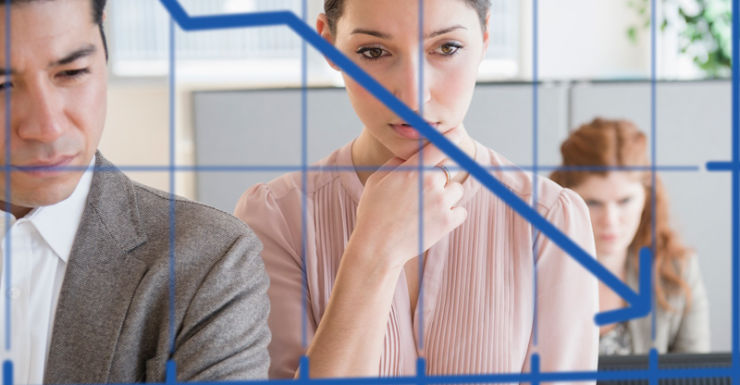 Ratings doubts mean rate cuts are on the way
Forget the economic jargon, here's what Australia's potential credit downgrade means for you.
When ratings agency Standard & Poor's raised the spectre of Australia loosing its AAA credit rating on Thursday by cutting its outlook on our $450 billion of national debt to "negative", many felt concerned.
But if you're buying a home, have a small business or are weighed down with consumer debt, you could find that you are a winner.
That's because the likelihood of interest rate cuts has increased.
What's the problem?
S&P delivered Australia an ultimatum of sorts saying, it needed to get its budget house in order in the next six to 12 months or face a credit downgrade. It's not only public spending that's in S&P's sights.
S&P associate director, Anthony Walker, said concerns include  "the recent run-up in household debt which we'd say is less productive [compared with business or government investment]."
Given the Parliamentary impasse, many in the market don't believe there is going to be a budget turnaround any time soon.
"I fully expect to see a downgrade (of Australia's credit rating) to AA plus after the next budget," said Angus Coote, principal with Jamieson Coote Bonds, a bond investment house.
The banks are borrowing big time
A downgrade will see the interest rates paid on the national debt go up "by around 20 to 30 basis points" said Nicki Hutley, chief economist with consulting group Urbis.
That will have a flow-on effect to the country's major banks whose ratings are linked to the nation's through public guarantees.
They also borrow huge amounts overseas, mainly to on-lend to Aussies buying homes. So far this year the've borrowed $43 billion.
Even the Brexit market shock has not stemmed that tide, with the NAB raising $5.4 billion in the US this week. S&P believes each of the big four would like to borrow $7 or $8 billion more in the next couple of years just to boost their capital base without lending it out.
Already the S&P warning about the bank's ratings seems be be having a small effect. Fairfax reported on Friday NAB's funding deal cost it 10 basis points more than it would have prior to Brexit.
The Reserve Bank will protect us
That's a warning to other banks and means Australian interest rates will have to rise, right?
Well, no. Kieran Davies, a senior research economist with the ANZ bank, says the Reserve Bank "would be concerned about increased rate pressure."
"In the past they've taken account of funding costs and ultimately care about lending rates."
That means the RBA will cut Aussie rates at the first sign of rates pressure.
Angus Coote is going out on a limb and predicting three RBA cuts.
"I think they'll go with one 0.25 basis point cut in August, another by the end of the year and a third next year," Mr Coote told The New Daily.
That would cut 0.75 per centage points from the cash rate, leaving it at record lows of one per cent. But in a world where interest rates are close to zero or even negative, it would still leave enough ammunition in the Reserve Bank gun for another cut if the AAA credit rating is cut.
Britain is troubled
There are some nasties in the world at the moment which are putting further downwards pressure on interest rates.
There are now six UK retail property funds with $18 billion in assets frozen to stop runs by investors which could cause a UK property collapse.
In the wake of the Brexit vote, Britain became the first country ever to be downgraded from AAA by two notches in one hit, to AA.
The pound has dropped dramatically and a flight by worried investors into bonds is continuing.
Mr Coote commented in his Friday newsletter: "Unfortunately Brexit has let the volatility genie out of the bottle… After the one-off shock of Brexit we are now left with a number of continuing unknowns which cannot be easily dampened."
Source: TND