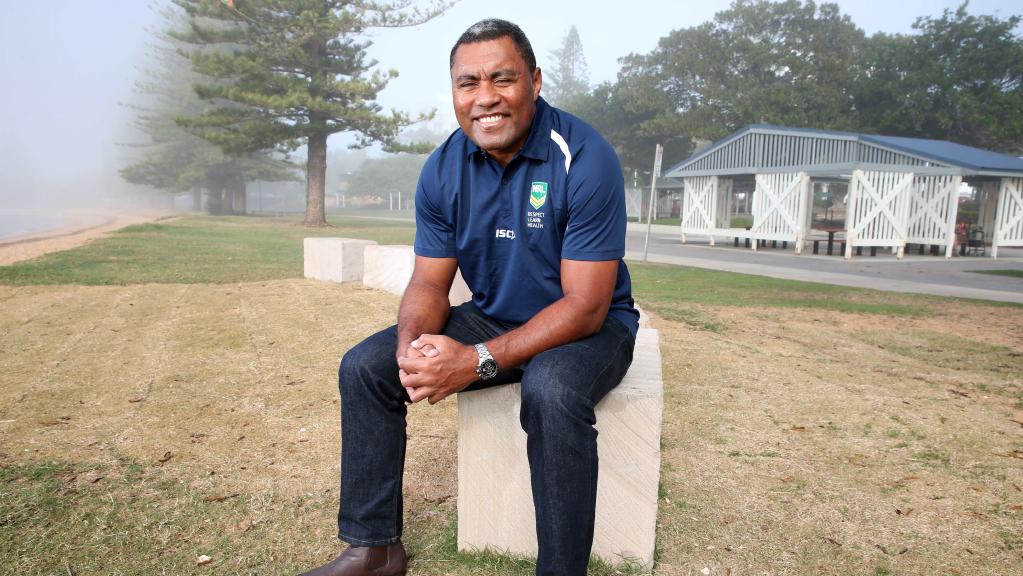 Petero Civoniceva reflects on the place he calls home #myredcliffe
When Petero Civoniceva stands at Scarborough Beach — his children climbing the trees and riding their bikes along the path — he looks out to Moreton Island and knows he is home.
In the same way the father of four feels at home when driving over the Houghton Highway, he shares with the Herald his love for the place that fills his childhood memories as part of the #myredcliffe campaign.
"I remember the hot rods that would line up on Anzac Ave," he said of a past tradition many locals have enjoyed.
"I spent a lot of my childhood at Humpybong State School, a lot of time at Dolphin Oval and down at Humpybong Creek catching eels and building rafts trying to cross it."
His teenage years were spent at Redcliffe State High School and Frawley College — and then working his first part-time jobs in a fruit shop and then the Coles variety store at Redcliffe.
When asked to choose his favourite location it is hard — there is Margate, where he and his siblings spent their younger years, the sideline at Dalton Park watching Dad play rugby union for Redcliffe, Dolphin Oval, where his own sporting career started, and then there is Scarborough — and the home he and wife Bonnie have created with their four children.
"For us as a family, being able to go for a walk, riding our bikes, the kids riding their scooters, playing in the tree park," Civoniceva said of why, out of all the spots he loves, Scarborough Beach is the favourite.
"We have so many memories of them there (at the beach) as little ones and now seeing how high they can climb the trees at the tree park now they are older.
"And, there's nothing like Sunday afternoon fish and chips, sitting under the pine trees."
When the Civoniceva family returned to Brisbane from Penrith, there was only one choice for where they would live.
 "It's home," he said simply. "It is where Bonnie and I grew up, where our families are; there is nothing greater than that special feeling of knowing you are home."
Source: Quest News