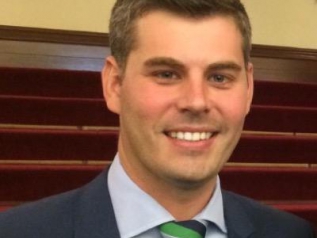 Member for Morayfield Mark Ryan advises My Home Awards up and growing again
Green thumbs in the local public housing community are being urged to start digging, planting and sowing in preparation for the annual My Home Awards.
Minister for Housing and Public Works, Mick de Brenni MP, said that the awards were designed to recognise those who went above and beyond to connect with their communities by creating gardens and caring for them.
"The awards are open to more than 50,000 Queensland families and single people living in public housing dwellings across the state," he said.
State Member for Morayfield, Mark Ryan MP, said more than 4,000 households were eligible to enter in the Caboolture Housing Service Centre area.
"I reckon there will be a lot of entries this year – I know there's a lot of interest in the community," Mr Ryan said.
"I was very pleased when the Queensland Government re-introduced the awards last year due to popular demand."
Mr de Brenni said the My Home Awards covered a range of gardens – from traditional home gardens to balcony and edible gardens – so all tenants could enter, no matter what type of home they lived in or where they lived.
"My Home Awards are a strong indicator of people's interest and connection in their communities," Mr de Brenni said.
"More than 500 adults, children and families entered last year's competition, which covered eight categories.
People living in public housing will be mailed their entry forms, can enter online at www.qld.gov.au/housing or can pick up an entry form at their Housing Services Centre.
Entry forms will be available from August, with entries closing on 30 September 2016.
The winners will be announced at award ceremonies held by the Housing Service Centres in October and November.
For more information, go to www.qld.gov.au/housing