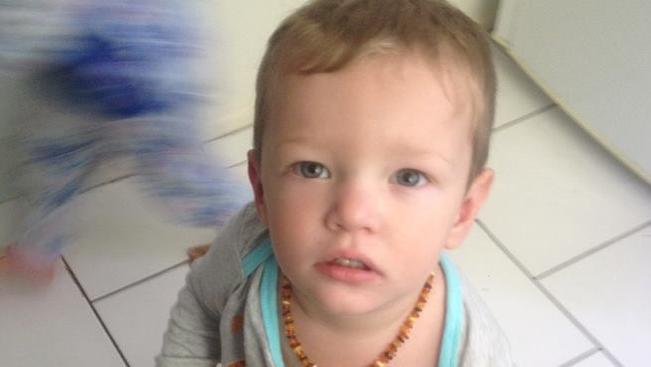 Mason Jet Lee case: Child Safety Minister wasn't specifically briefed on Caboolture centre
Queensland State Child Safety  Minister  Shannon Fentiman says she was not specifically briefed about issues surrounding the Caboolture child safety centre during a meeting last October.
It has also been revealed that more than 120 children in care were found to have suffered substantiated harm last financial year.
The Minister has this morning fronted a Budget estimates hearing where she has been forced to defend her record amid concerns about her department and the tragic death of Caboolture toddler Mason Jet Lee, who was known to Child Safety.
Ms Fentiman was briefed, during an October 28 meeting last year, about quarterly performance standards data, which she noted recorded a "slight decline in performance in that quarter".
She said she asked her Director-General to make sure any issues across regions were addressed and resources reallocated as needed, with additional frontline staff, training and supervision to be prioritised for those regions.
"I was concerned about the response rates for investigations and at that meeting directed the Director-General to drive better response times in our regions," she said.
But Ms Fentiman said she was never specifically briefed about Caboolture.
"I was never briefed about any particular demand in any particular child safety service," she said.
Director-General Michael Hogan said that as a result of the process, an additional four positions were allocated from January this year to the Caboolture child service safety centre, including two family engagement officers and an additional manager.
"We have put in place a very strict performance regime in the Department where I expect our child and family reform and performance board to consider any critical issues or concerns emerging from data such as this," he said.
Ms Fentiman said she enjoyed the Premier's full confidence but acknowledged that the death of children known to her department was "not good enough".
"Unfortunately, in this Department there are children known to the Department who die in suspicious circumstances every year," she said.
"The number of child deaths known to this Department is fewer than it was in the previous year and fewer than it was in the year before that. But still, even one child death is still one child death too many. I am the first to say that this is not good enough and those children were undoubtedly failed by those who were supposed to protect them, whether it was their parents or their carers or the Department."
Under questioning from fellow Labor MP Jo-Ann Miller, Ms Fentiman also revealed that the Department conducted 448 standard of care reviews last financial year, with 361 harm reports recorded and 121 children subject to a substantiated harm report.
The Minister also took aim at the Opposition, accusing it of tying questions about the death of Caboolture toddler Mason Lee with broader statistics.
"The attempt by some members opposite to link the tragic death of Mason Lee, where there is an ongoing homicide investigation, to data released by the Department on investigations and assessment is irresponsible," she said.
Ms Fentiman defended her record as Child Minister by comparing overall resourcing under the Palaszczuk Government to that of the former Newman government, saying there were now 166 more child safety staff than two years ago and accusing the LNP of having cut 225 jobs in the area.
Ms Fentiman also accused the Opposition of an "overreach" by suggesting there was a crisis in the system.
Source: Courier-Mail