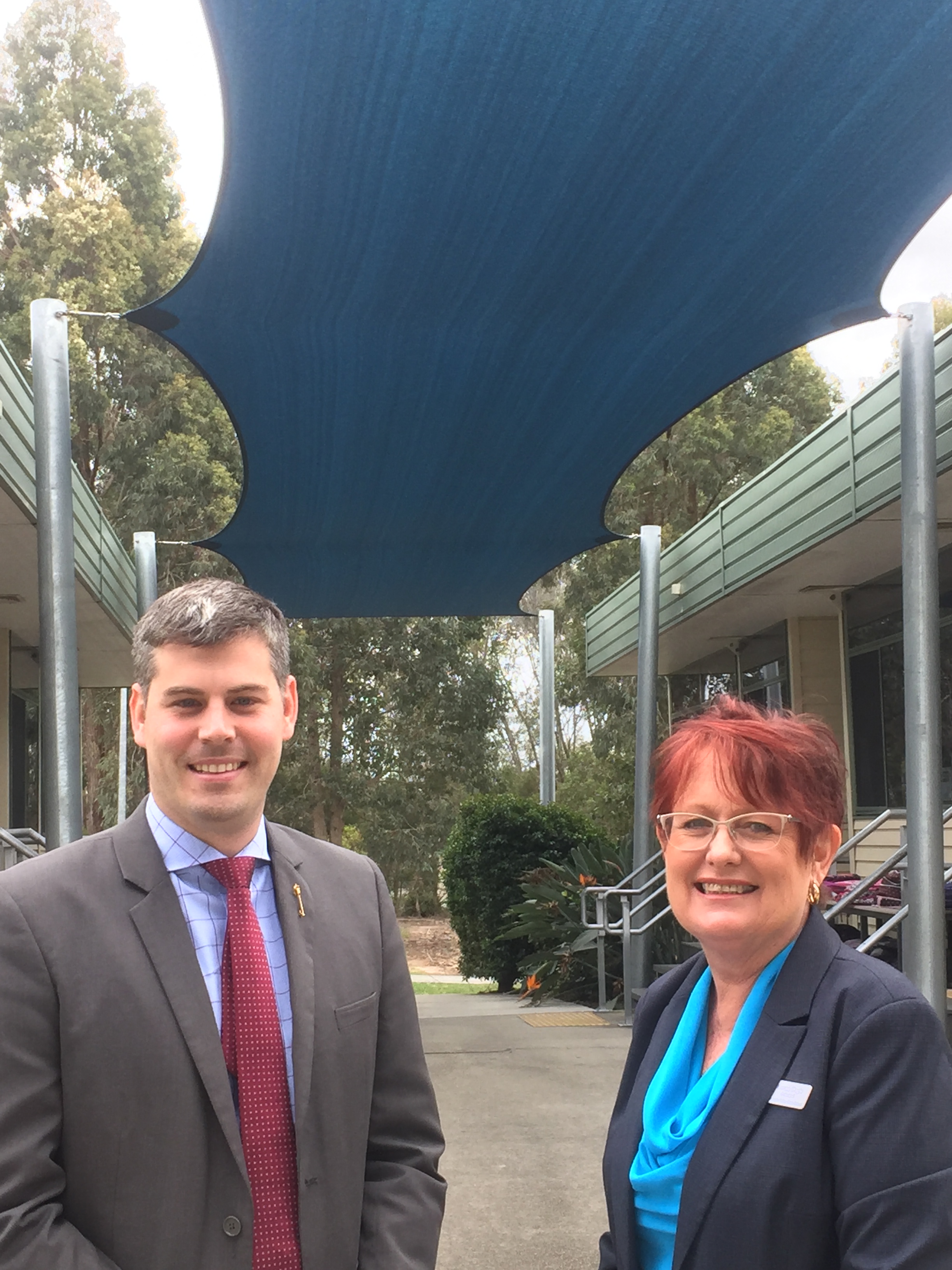 Mark Ryan announces Holiday reno for local schools
(Pictured above - Mark and Narangba Valley State School Principal Lorna Cogle. That school received maintenance work which included, among other jobs, repairing shade cloth)
Several local state schools benefitted from a bit of holiday renovations during the June/July school holidays.
State Member for Morayfield, Mark Ryan MP, said the works were part of the Queensland Government's record four-year, $780 million school maintenance program.
"I'm committed to ensuring that every child has access to a quality education and that includes quality school facilities," Mr Ryan said.
"This is a major investment that is helping our local state school carry out important maintenance, refurbishments and upgrades to classrooms and other facilities.
"The Government is doing what it can to help our local schools continue to provide excellent learning environments for our students."
Mr Ryan said that local schools were benefiting from a total of over $690,000 in maintenance and refurbishment works.
"This includes everything from general maintenance, improving safety and cleaning out gutters right up to classroom refurbishments," Mr Ryan said.
"These projects not only improve our local schools, but they provide valuable jobs for tradies and training opportunities for apprentices.
"Our investment in school maintenance is expected to create more than 3,000 full-time jobs across the state."
Mr Ryan said local contractors and suppliers could register for school maintenance work online at www.hpw.qld.gov.au and register with Building and Asset Services (BAS).