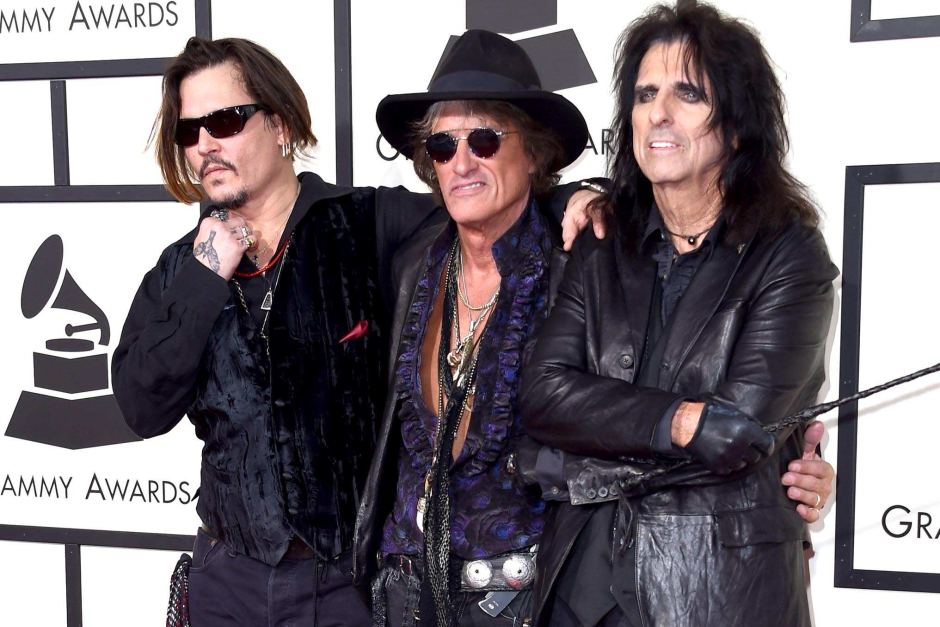 Joe Perry: Aerosmith, Hollywood Vampires guitarist hospitalised after collapsing on stage
Aerosmith guitarist Joe Perry has been reportedly hospitalised after collapsing on stage while performing in New York with his band Hollywood Vampires.
Perry, 65, was playing at Coney Island in Brooklyn along with his band mate, rocker Alice Cooper, when he staggered off stage and collapsed, media reports said.
"If you notice one of our brothers is not onstage with us, he was very sick before the show," Billboard magazine reported Cooper as saying from stage.
"Thanks to everyone asking about our brother Joe Perry. He is stable right now, with family and is under the best care," Cooper then tweeted after the show.
Perry himself posted on Twitter and Instagram just hours before the show.
"Warming up with Tommy," he captioned a photo of he and fellow musician Tommy Henriksen jamming together.
Hollywood Vampires is a supergroup formed by Perry, Cooper and actor Johnny Depp in 2015.
Hospital officials could not be reached to verify Perry's condition.
However, ABC News in America reported that hospital officials confirmed Perry was being treated in the emergency room
Source: ABC News