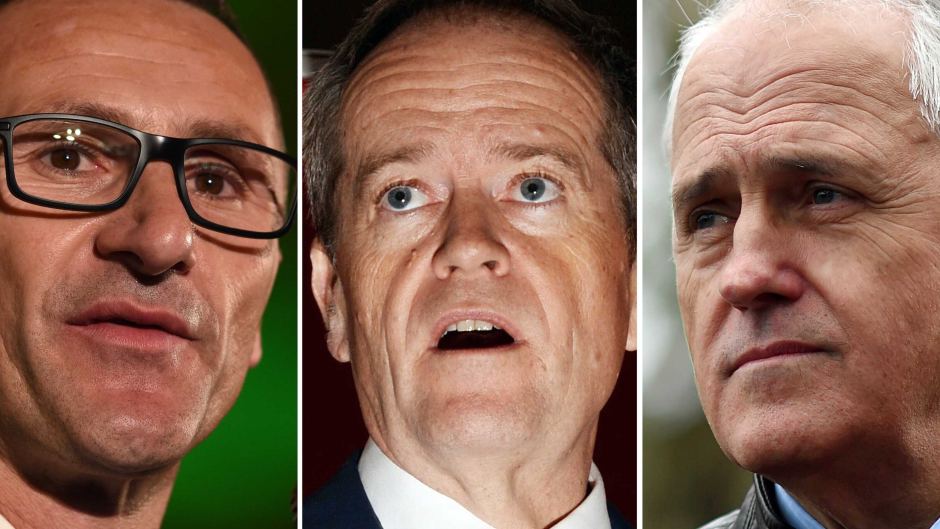 Federal Election 2016: Still anyone's guess who will win on July 2
Malcolm Turnbull is on track to lead the Coalition to victory tomorrow but could be hit with a swing to Labor that leaves him with a slightly reduced majority.
A national Galaxy poll conducted for The Courier-Mail predicts the Coalition will win the election 51 per cent to 49, based on preference flows from the last election.
But the poll also contains a warning that independents and minor parties will take votes from both sides of politics.
The two-party preferred figure represents a 2.5 per cent swing towards Labor but falls far short of that needed for the Opposition to win.
If the results were replicated evenly on Saturday, Bill Shorten would pick up just five extra seats out of the 19 he needs to gain across Australia to form government, according to current margins.
The Coalition's primary vote has fallen from 45.5 per cent at the last election to 43 per cent in the survey of 1768 voters on Tuesday and Wednesday night.
But in a sign that voter sentiment is returning to the Coalition, this primary vote is the highest recorded by Galaxy since Mr Turnbull became prime minister.
Labor's support has increased from 33.4 per cent in 2013 to 36 per cent in the Galaxy poll.
The Greens have improved by 1.3 points since the last election and are sitting on 10 per cent of the primary vote, while other minor parties are on a combined 11 per cent.
This is likely to translate into wins for candidates including Jacqui Lambie, Pauline Hanson and the Nick Xenophon Team.
Mr Turnbull yesterday increased his warnings about minor parties, saying there was a risk of a hung parliament that would lead to "chaos" and worsening deficits if the Government's agenda was blocked.
He warned that a protest vote could lead to "the sort of chaotic government we see in today's Queensland, with a minority Labor Government trapped in policy paralysis".
Arguing that he was best positioned to run the country, the Prime Minister said he wanted to model himself on NSW Premier Mike Baird, who he said led "a stable, confident administration" with a strong economy and budget position.
A confident-sounding Mr Turnbull told the National Press Club the Liberals could win two "long-held Labor electorates" – Chisholm in Melbourne's east and Werriwa in western Sydney – where sitting MPs Anna Burke and Laurie Ferguson are retiring on margins of 1.6 per cent and 6.5 per cent.
Mr Shorten, meanwhile, batted away questions about whether he would retain his party's leadership in the event of a loss, insisting that he could win.
"I am very confident and I can say with complete honesty that we are ready: we are ready to implement our policy agenda, we are ready to serve Australia," he said.
Both leaders will continue to attack their opponent in the final 24 hours of the election campaign.
Mr Turnbull will warn about the risk of economic instability under Labor, and Mr Shorten will return to his health-scare campaign, saying: "There is one day left to vote and save Medicare."
Source: Courier-Mail & Sources