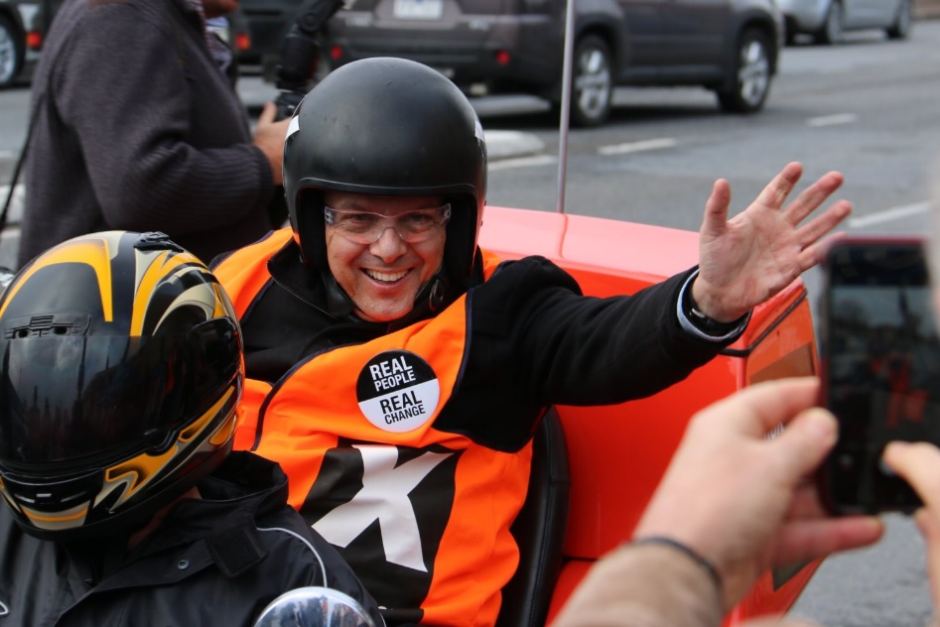 Federal Election 2016: Seat of Grey would deliver Nick Xenophon Team the numbers for party status
The stakes are high for the Nick Xenophon Team (NXT) in the South Australian outback seat of Grey, where it could gain more power and party status if it wins.
The NXT is already looking like a force to be reckoned with on the Senate crossbench, with the party expected to pick up three seats.
In the Lower House, the NXT's Rebekha Sharkie unseated former Liberal minister Jamie Briggs in the seat of Mayo.
The seat of Grey is also going down to the wire, with NXT candidate Andrea Broadfoot hoping preferences can get her past Liberal incumbent Rowan Ramsey.
University of Adelaide political analyst Clem Macintyre said getting a fifth person elected would also give the NXT party status, which leads to benefits of its own.
"It brings with it additional resources and staffing and office accommodation and the like," Professor Macintyre said.
"It makes it easier to do the policy research and get the advice that other parties have. It just makes it a more substantial team."
But Senator Xenophon would not be drawn on the significance of the status.
"I think having four people is a pretty big leap. If we get five, that's great," he said.
"The extra resources would be great, but I've been running an office with me and seven incredibly dedicated staff. [So] now there being four of us, with staff, is just fantastic.
Labor preferences vital for Broadfoot in Grey
A recount is underway in Grey, with the Australian Electoral Commission (AEC) now using the NXT instead of Labor in the two-candidate preferred counting.
NXT candidate Andrea Broadfoot (left) is relying on Labor preferences.
(ABC News/Angelique Donnellan)
But only five of the 124 booths have been counted.
Professor Macintyre said Ms Broadfoot would likely need about 75 per cent of Labor preferences to take the seat from Mr Ramsey.
"I think with still a lot of votes to come in like postal and absentee, you'd have to say the Liberals remain favourite," he said.
"But if there is a significant swing of preferences from Labor to Xenophon then it's still not out of the question that this could be a seat that the Government loses."
If elected, Ms Broadfoot said she was ready to negotiate with the major parties, but wants to see more support for struggling Whyalla steelmaker Arrium.
Ms Broadfoot previously said it was more likely $300 million would be needed as opposed to the $100 million commitment from Federal Labor and the $49.2 million loan promised by the Coalition.
"It's about looking at what the elements are in the request from the administrator and to see what the return on investment can be out of that spend," she said.
But Mr Ramsey said that was a call the NXT could never deliver on.
"It may well be far, far more ... is needed," he said.
"These are the kinds of things that people who have all care and no responsibility can say, because Nick and his team will never be in the position of having to run the treasury."
Source: ABC News