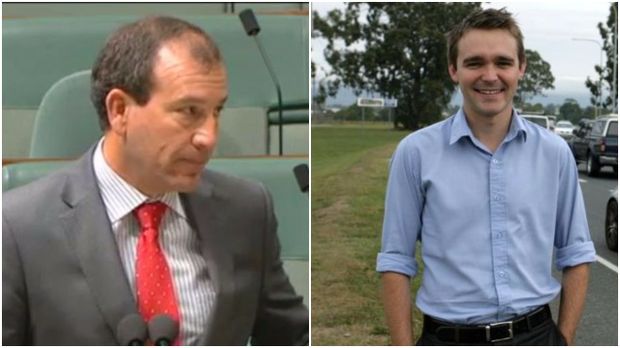 Federal Election 2016: Mal Brough, Wyatt Roy in line for payouts
Former Sunshine Coast MPs Mal Brough and Wyatt Roy are unlikely to face struggle street any time soon.
Mr Brough, who resigned his ministry while facing a federal police probe for helping a former staffer of Peter Slipper, will be entitled to an annual taxpayer-funded pension of at least $117,000, News Corp reported on Friday.
Wyatt Roy, who was elected Australia's youngest serving MP, will walk away with a one-off payout of about $100,000 under a more recent golden handshake scheme which gives MPs three months' base salary if they serve one term or six months if they serve two or more terms.
But he faces a long wait before he can cash in his super.
Mr Brough's annual pension is based on an earlier scheme for politicians.
Queensland federal MP George George Christensen has defended the payments, saying they encourage people wanting to serve their communities.
 "In just about every job if you get fired you get a severance payment (and) you get all the leave,'' he told the Courier-Mail.
"There's none of that (for MPs). I don't get leave (holiday pay), I don't get sick pay.
"Some people still think we get the generous super payments (which ended for MPs voted in from 2004)."
Pauline Hanson has threatened to scrap the payouts, saying the country can't afford them.
News Corp reported that at least 11 more MPs and several Senators would be eligible for the payouts.
Mr Brough, a former Australian Army officer, first served the people of the Caboolture based seat of Longman from 1996 until he was defeated  in the 2007 election.
During that time he held several ministries under former Prime Minister John Howard.
He first came in the national media spotlight as Minister for Families and Community Services and Indigenous Affairs from 2006 to 2007.
It was in this time he conducted the controversial Northern Territory Emergency Response targeted alcohol and child abuse and domestic violence in Aboriginal communities.
Brough served in the Turnbull Ministry but stood aside in December 2015 amid the media spotlight over his role in the James Ashby affair.
In February, he announced he would not re-contest Fisher, which has been retained by the LNP.
Source: Caboolture News