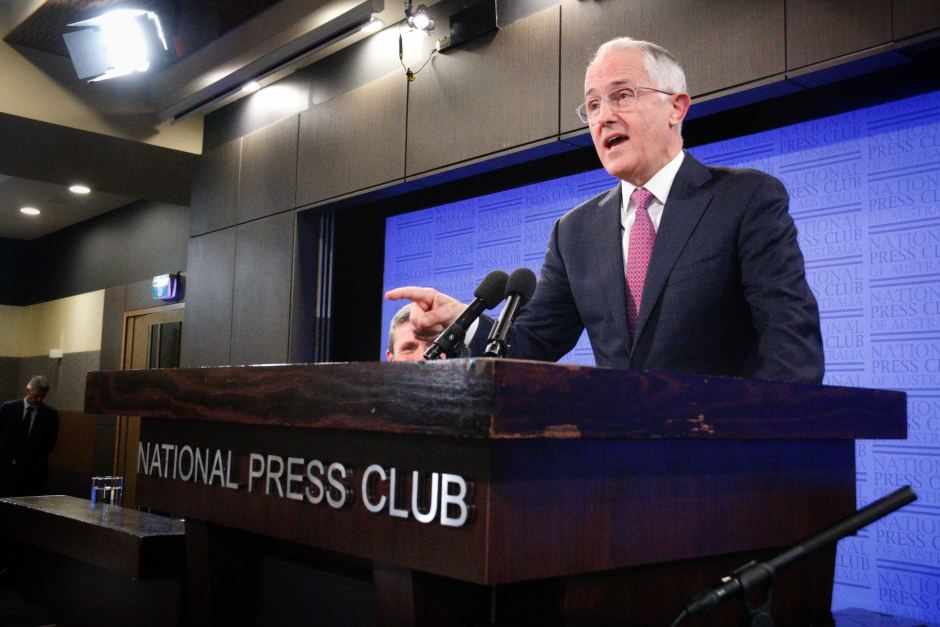 Federal Election 2016: Election gain means Nationals entitled to two extra ministerial seats, Malcolm Turnbull confirms
Prime Minister Malcolm Turnbull has confirmed the National Party are entitled to two extra ministerial positions as part of the new Coalition agreement.
It comes after the Nationals won an extra seat in the federal election, taking their total number of MPs in the House of Representatives to 17.
Prime Minister Turnbull is meeting with the Deputy Prime Minister Barnaby Joyce this afternoon to discuss what the National Party wants in order to form government.
"Plainly the Nationals have a larger percentage of the Coalition party room after the election than they did beforehand and the answer to [whether the Nationals are entitled to two extra ministerial places] is yes," he said.
"But all of these details will become available when we announce the ministry."
The new ministry is expected to be unveiled next week and Mr Turnbull said the Liberal Party had a "very strong, very close relationship with the Nationals".
The Opposition is pressuring the Prime Minister and Mr Joyce to make the Coalition agreement public, but Mr Turnbull said there was no need.
"The agreement between the National and the Liberal parties is all about process and the practical working arrangements between the two parties," he said.
But he confirmed the Coalition stood by every policy the Liberal and National parties took to the election, and that is what the Government would work to implement.
That includes a commitment to a plebiscite on same-sex marriage and the development of a federal-rural development bank, or regional investment corporation, designed to administer concessional loans and fund worthy agricultural projects.
"All of our election commitments will be delivered. That is our commitment," he said.
"Where they need to be legislated, obviously we will require the support of the Senate, but I can assure you that we have a very comprehensive, very complete and well-considered election platform."
Any change, or new policy, would be developed through Cabinet and the Coalition party room, Mr Turnbull said.
Source: ABC News