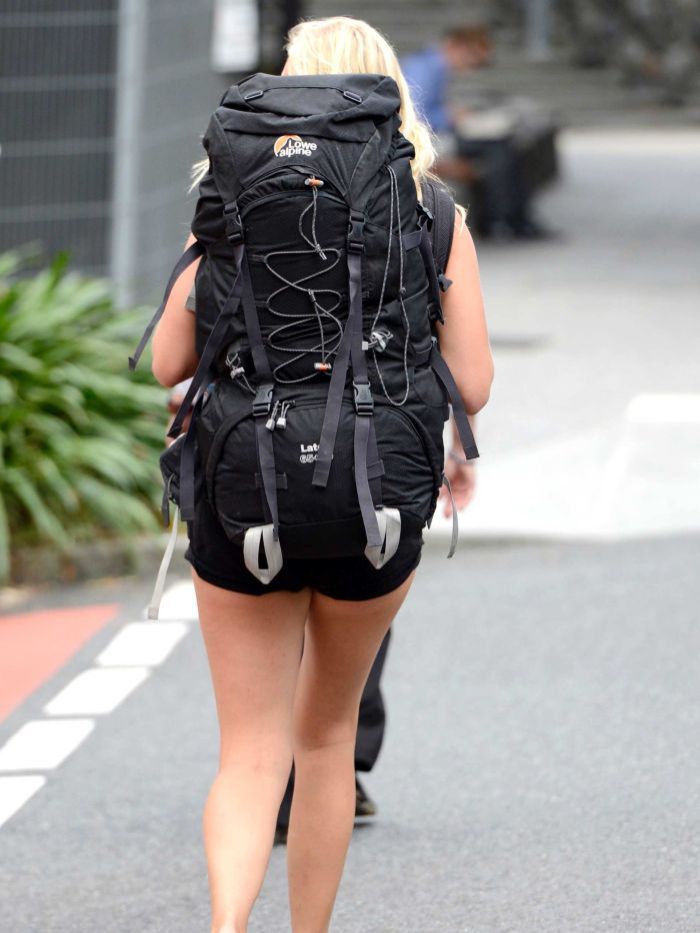 Federal Election 2016: Capricornia MP Michelle Landry to lead fresh push to kill backpacker tax as Nationals meet
A Government MP will use today's Nationals partyroom meeting to push to kill off the backpacker tax, as the Coalition's junior partner angles for concessions in the context of tight numbers in the Lower House.
Key points:
Re-elected Capricornia MP Michelle Landry says Nationals will discuss backpacker tax at partyroom meeting today
Says she wants the tax gone
Farmers' Federation said policy must be scrapped urgently due to uncertainty over agriculture workforce
The Nationals will gather in Canberra today and are expected to finalise their wish list for the new government, which is celebrating victories in the Queensland seats of Flynn and Capricornia.
The ABC's election computer says the Coalition will retain both central Queensland seats, giving it 76 seats and allowing it to govern in its own right.
The seats are currently held by Liberal National Party MPs Ken O'Dowd and Michelle Landry.
Nationals leader Barnaby Joyce wants the Coalition agreement between the two parties to remain confidential, but Opposition Leader Bill Shorten says the Prime Minister should not be doing secret deals.
Ms Landry, who sits in the partyroom as a member of the Queensland LNP, said she wanted the backpacker tax removed and expected the issue would be raised today.
The introduction of the tax has been delayed for six months, after the agriculture and tourism sectors expressed concerns it would deter backpackers from travelling to Australia.
If it goes ahead, the Coalition will scrap the tax-free threshold for backpackers and tax them at 32.5 per cent.
Tax caused 'a lot of grief' in regions: MP
Ms Landry, who has been re-elected to the central Queensland seat of Capricornia, said she wanted the tax removed permanently and that it would be something "under discussion" today.
"Yes I would like to see the backpacker tax gone," Ms Landry said.
"That is important, particularly in regional areas, backpacker tax did cause a lot of grief up this way.
"It was a massive issue and there was a six-month delay on that."
The Nationals are also expected to reassess frontbench representation, with speculation Country Liberal Party Minister Nigel Scullion may not remain in Cabinet.
Senator Scullion has refused to comment on the report, his frontbench Nationals colleague Darren Chester has told Sky News the minister will make his own call about his political future.
"I haven't had a conversation with Nigel for a month or so, we've both been very busy on the road," Mr Chester said.
"I can't think of anyone who's been more passionate about the plight of Indigenous people in this place since I've been here, so Nigel Scullion will make his decision and let us know at some stage in the future."
Axing tax urgent: Farmers' Federation
The National Farmers' Federation called for uncertainty over backpacker taxes to be addressed urgently in the wake of the Coalition's re-election.
President Brent Finlay said the farm lobby had already contacted the office of Deputy Prime Minister and Agriculture Minister Mr Joyce, and newly elected Coalition MPs, urging them to settle the matter quickly.
"It's an issue where we need to be in the door straight away. There is real concern still out there through agriculture, everyone I speak to," Mr Finlay said.
"Resolving this, getting a clear plan, is one of the highest priorities right now."
Backpackers make up 25 per cent of the national farm workforce, according to the NFF. In the Northern Territory, they represent 85 per cent of agricultural labour.
Source: ABC News