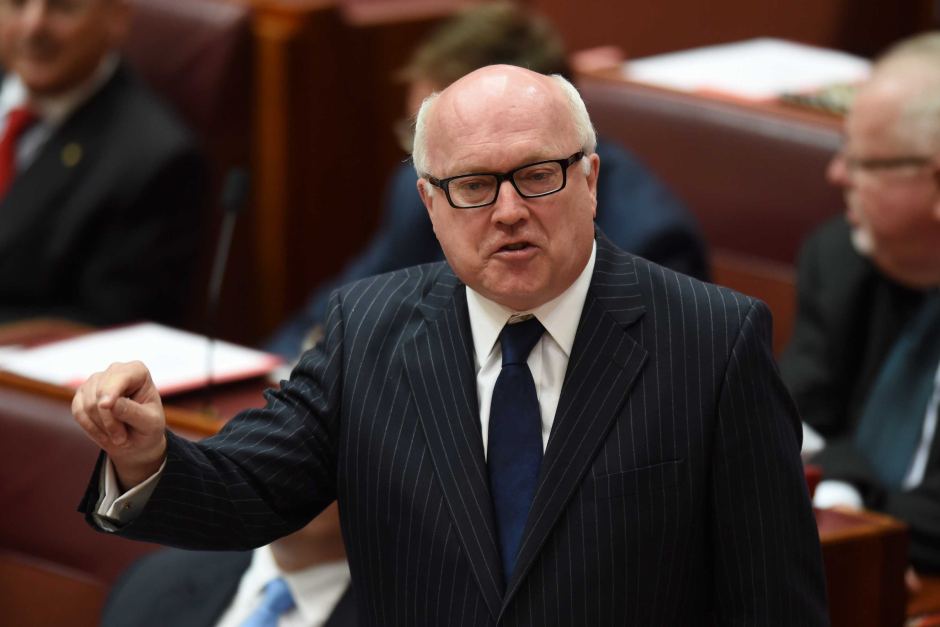 Federal Election 2016: Brandis tells Turnbull's Coalition critics to keep views 'behind closed doors'
Attorney-General George Brandis has told Liberal and National MPs to stop publicly criticising the Coalition's campaign effort, warning them they could undermine the Prime Minister and help Labor gain power.
There has been simmering anger in parts of the Coalition over Saturday night's result.
Liberal Senator David Johnston said its campaign slogan of jobs and growth was "a bit trite", while Capricornia MP Michelle Landry said the Coalition hurt its electoral chances by replacing Tony Abbott with Malcolm Turnbull.
Others have made more scathing assessments in private.
Liberal Senator Cory Bernardi yesterday called on the Prime Minister to "consider his position" — although he would not repeat the call later that night on television.
Senator Brandis said he still believed the Coalition could form government in its own right, but if Mr Turnbull did have to negotiate with the crossbench, then he should not be hampered by internal instability.
"In the event of a hung parliament, obviously Mr Turnbull would be seeking the support of one or two independents if necessary to continue on in government," he said.
"And it is not helpful for anyone on the Coalition side to be engaging in the kind of public criticism which might potentially weaken Mr Turnbull's bargaining position."
Senator Brandis said if his colleagues had concerns about the campaign, they should keep them private.
"Whatever views I have I will keep to myself and share with my colleagues behind closed doors," he said.
"And I think it would be wise counsel for all members if they keep their views behind closed doors in the forums that the party provides."
The Australian Electoral Commission (AEC) will begin counting millions of postal and absentee votes today.
The ABC computer still has 10 seats in doubt, but that figure should soon change as counting resumes in earnest.
Both sides of politics will be watching the count closely.
Source: ABC News