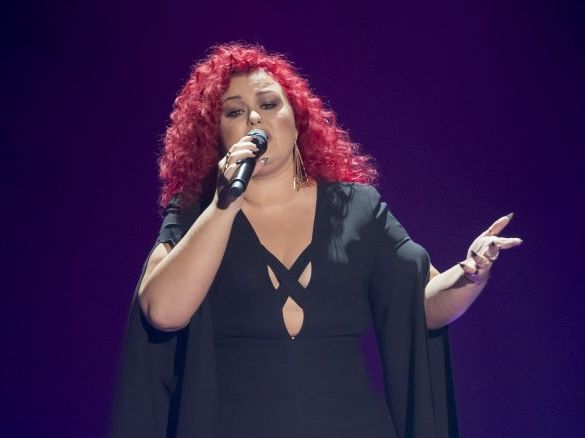 Elimbah's Ellen Reed ends her Voice Journey
Elimbah's Ellen Reed is on her way home to Caboolture after doing the Sunshine Coast proud on The Voice Australia.
The 28-year-old spent the day relaxing with family and close friends after performing live on The Voice grand final last night.
She will fly home to the Sunshine State this evening with her parents and sisters who were in the studio audience to support her.
"Tonight will get to sleep in my own bed and then I'll definitely be catching up with friends I haven't seen for a while," she told APN.
"I'm so excited to just give my nephews and niece all a big cuddle."
Ms Reed was coach Jessie J's final singer in the running for the show's fifth annual crown, which was snagged by Sydney architect Alfie Arcuri.
The two powerhouse singers performed a duet together last night and Jessie J has promised to continue mentoring Ms Reed.
"I saw him for about three minutes at the after party last night," Ms Reed said.
"I gave him a big hug and congratulated him. I'm super happy for him. It's about to be a really wild ride for him."
Ms Reed said she has already been working on new original songs to release in the coming months.
"I feel as happy as if I had won and I'm so excited about what's coming next," she said.
"I'm got new songs and I'm trying to get through my emails and lock gigs into my diary
"I'll be putting all of my upcoming gigs on my Facebook and Instagram."
A peak national audience of 1.909 million viewers tuned in to last night's grand final show.
Source: Caboolture News