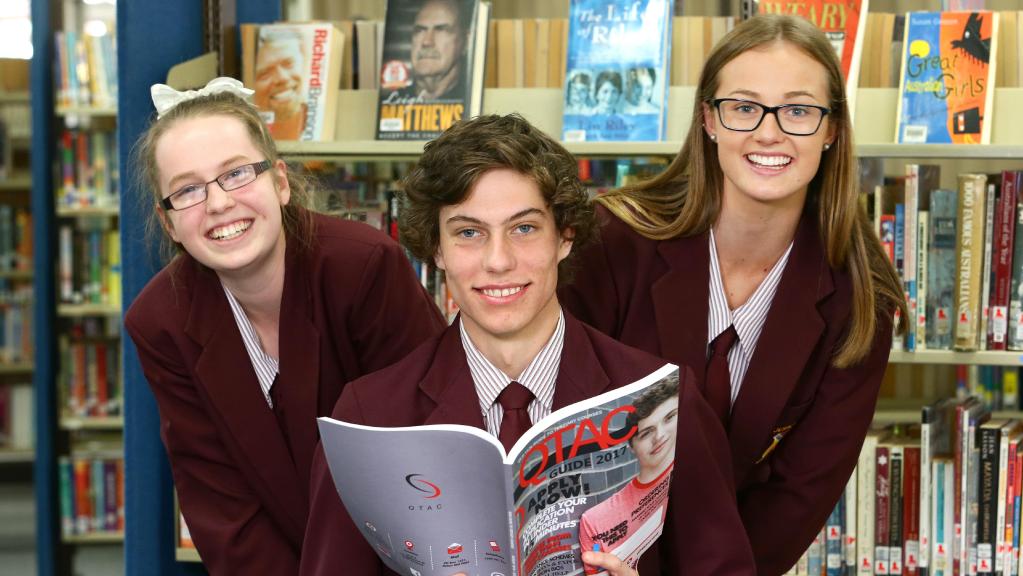 Early university offers to be introduced under tertiary admissions system shake-up
University applicants could find out within days if they have been accepted into their chosen course under Queensland's biggest shake-up ever of the tertiary admissions system.
The Queensland Tertiary Admissions Centre will next month unveil a new process for releasing university offers, cutting months off the current waiting times.
Instead of forcing all university and TAFE applicants to wait until January to find out whether they have received an offer for one of their preferred courses, some mature-aged students will find out if they have been accepted into university or TAFE only days after applying.
Some Year 12 students will also begin receiving offers the day they leave school, even before OP results are released.
The new early offers scheme is expected to apply to more general degrees such as a Bachelor of Arts, or Nursing, but will not apply to competitive and demanding courses, like medicine, dentistry or law, where universities wish to select more qualified applicants.
QTAC's chief executive John Griffiths said the new university admissions process system was "historic" and a first for Australia, putting Queensland universities ahead of the curve.
"We are just responding to the market," Mr Griffiths said.
"Universities wanted to be able to make offers on a more timely basis."
He said QTAC had decided not to release results to Year 12 students until the day they finished school, to protect the ­integrity of the school system.
Students will be able to apply for university and TAFE courses from August 2.
Under the new system, if an applicant received an offer, it would have to be accepted within four days, down from 10. A major offer round for competitive degrees would still take place in mid-January, as it has in previous years.
Source: Courier-Mail