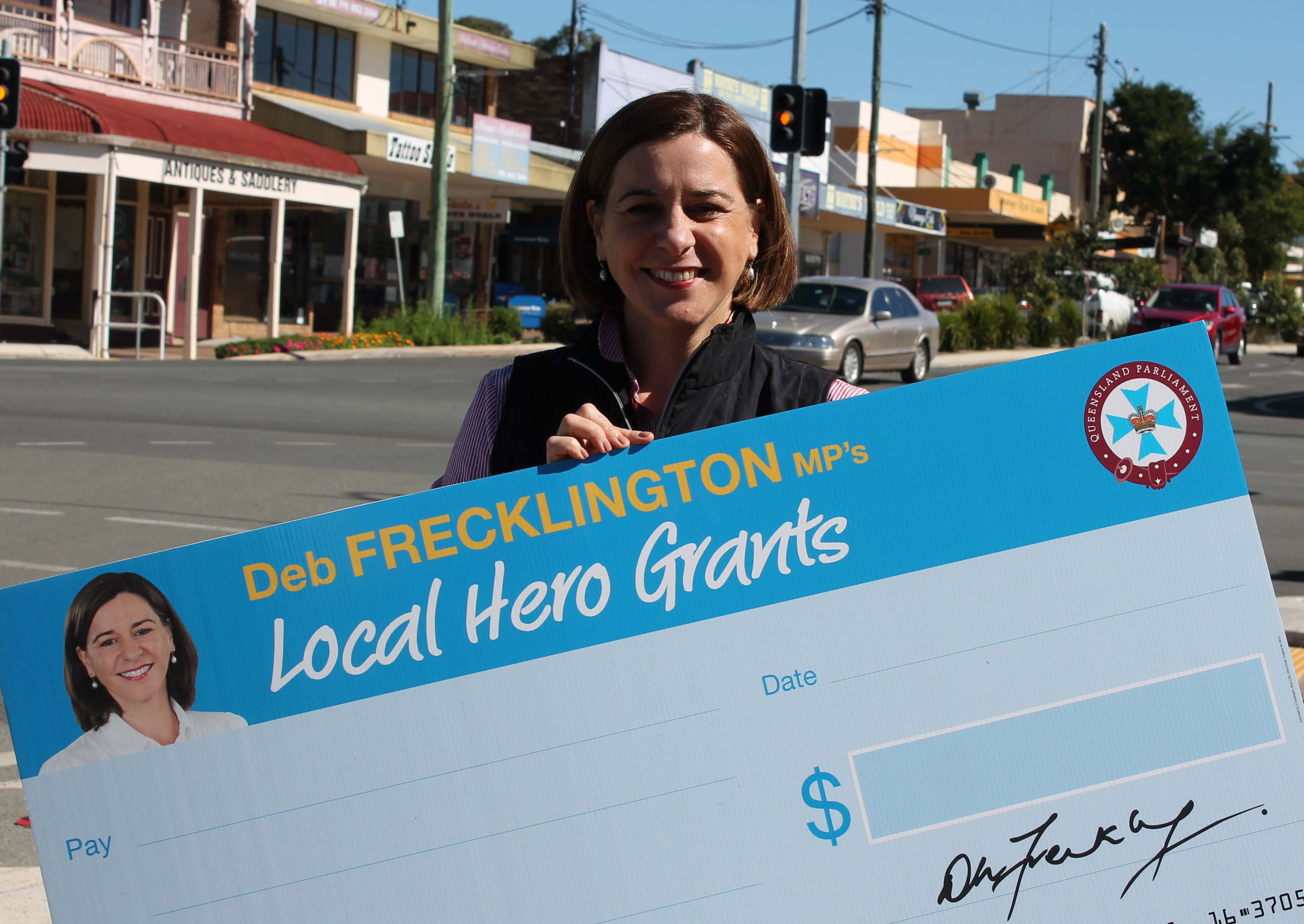 Deb Frecklington Launches 'Local Hero Grants'
Member for Nanango, Deb Frecklington has launched a brand new 'Local Hero' grant program to help support local community groups and individuals across the Nanango Electorate.
Mrs Frecklington said that in her role as the local State Member she is always pleased to support groups and this new program will offer small but meaningful grants to the community.
"My new Local Hero Grants program will provide $250 grants for local groups who support our community and to individuals needing assistance to travel to sporting or other competitions," Mrs Frecklington said. 
"The first round of the grants program is now officially open and I'd encourage eligible groups and individuals to make an application.
"There will be three rounds each year and four successful applicants from around the Nanango Electorate will be selected in each round.
"The grants provides an opportunity to show my support, thanks and appreciation for all our hardworking volunteer groups who make such a difference for our community. And to encourage people who are attending sporting or other events and need assistance to make it possible," she said.
If you would like to apply, please go to Deb's website at www.debfrecklington.com.au or contact the Electorate office on 4190 7100.