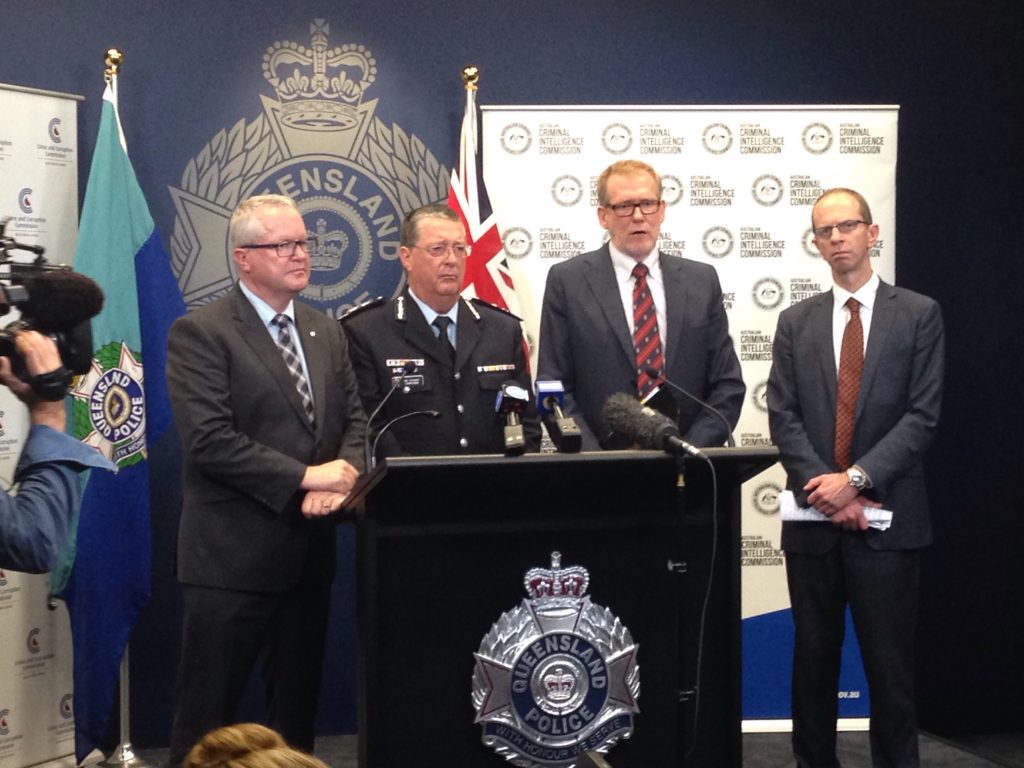 Cold call investment fraud – a warning to all Queenslanders
The Queensland Crime and Corruption Commission (CCC), Queensland Police Service (QPS), Australian Criminal Intelligence Commission (ACIC) and Australian Securities and Investment Commission (ASIC) have today come together to issue a warning to all Australians about the dangers of cold-call investment fraud.
The CCC, QPS, ACIC and ASIC took part in the multi-agency press conference in order to reach as many prospective Australian investors and alert them to these ongoing scams and educate them on what to do if contacted.
"Make no mistake – cold call investment frauds, or boiler room frauds as they are sometimes known, is a form of organised crime. These syndicates are controlled by master manipulators who prey on people from all over Australia.
"These fraudsters set up an elaborate façade of legitimate business to defraud people by getting them to invest in opportunities and companies that do not deliver as promised. They use professional facilitators such as web masters, telemarketers and professional salespeople.
"The investment opportunity is of course fraudulent and there is no possibility that it will ever deliver the promised results. Once the criminal group has obtained money from a number of investors, they shut down the particular company, with the investor often losing all the money they handed over," Alan MacSporran Chairperson of the CCC said today.
"There is a collaborative effort between all agencies to address the incidents of cold call investment fraud using the existing legislative framework, however we can't successfully combat this without assistance from members of the public.
"Many of these crimes are preventable. By simply hanging up the phone, being careful with the details you provide and who you provide them to, we can stop these crimes from the outset," Commissioner of Police Ian Stewart said.
Always seek independent financial advice before making an investment. ASIC's website has a register of financial advisers with information on every adviser in Australia, including their qualifications, information on what products they can advise on, their industry membership and crucially, whether there has been any disciplinary action against the adviser.
The ASIC website (www.asic.gov.au) also has other information on choosing an adviser including questions to ask, what to do if you have a problem with an adviser, plus some golden rules for investing.
More information on cold call investment fraud, including how to report it and what to look out for, can be found in the following document.
[pdf url="http://mypolice.qld.gov.au/wp-content/uploads/2016/07/Cold-call-investment-fraud-15072016.pdf"]
Watch the press conference conducted this morning below: