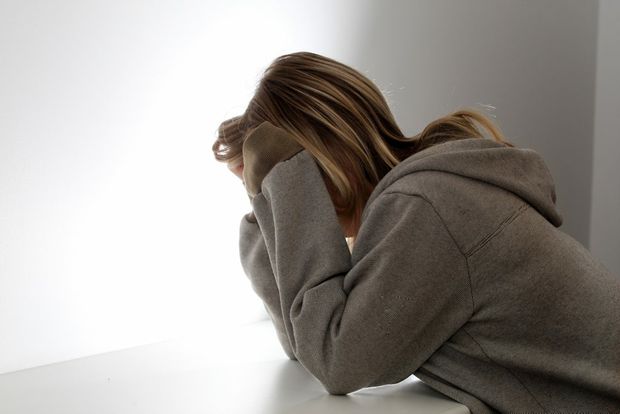 Caboolture Study spearheads call for action on suicide rates
It was raised during the federal election campaign and it remains on the discussion tables, with the emphasis calling for action to begin to arrest the alarming rates of suicide, not just for Caboolture which has among the highest rates in the nation but nationally.
With a leading mental health advocate Robyn Irving calling  on Federal MPs and Senators to get more health professionals and services to regional Australia.
On the basis of a recent federal electorate study found the seat of Caboolture, north east of Brisbane, had some of the highest suicide rates in the country.
It presents a challenge for the new Labor federal member for Longman Susan Lamb, but in the vision of advocates a greater challenge for the 45th parliament as a whole to understand a formulate policy direction to effect change on how suicide is prevented and treated.
Robyn Irving has been living in Caboolture, for over 16 years. She knows more than half a dozen people who have suicided in the region.
However it is the personal experience Robyn has had suicidal ideations  after a number of bad experiences as well as  post natal depression, that drives this enthusiastic  advocate.
As a result she's thankful Headspace-Caboolture has opened up for her teenage daughter.
 Just about every local school around here has had students take their lives. The school my children actually go to, there's been three over the last couple of years.
Ms Irving is also the secretary of the Moreton North Suicide Prevention Network, which was created in response to the high rates of suicide in the region.
With the low socio-economic area, so many people unemployed, so many people on benefits, there's a lot of issues. Ice is an issue at the moment as well, as well as no opportunity for jobs. The infrastructure's not there for local people as well.
A survey of 28 semi-urban and regional federal electorates found this area, in the seat of Longman, recorded the third highest suicide rate between 2009 and 2012.
John Mendoza, former chair of the National Advisory Council on Mental Health and director of ConNetica, was behind the study.
He says the results demonstrate the impact of social and demographic factors.
Longman is one of those areas where we have high numbers of people living on low incomes, much higher number of people on disability support pensions, age pension, than the general population, lot of single parent families.
So a lot of people under economic duress and along with uncertainty around jobs, that creates a pretty fertile environment for suicidal behaviour.
Longman is similar to other semi-regional areas undergoing economic transition however it severely lacks services to deal with the problem.
Mr Mendoza says "We do not have the array of services in the community to reduce the likelihood of a presentation and admission to hospital and then on discharge, which is invariably too brief a period in hospital to really stabilise, we then don't have the services supporting them back in the community".
"The big issue is when people are released from mental health unit, there is no transitional programs, and unfortunately they're 30-35 days after release from hospital is the critical time as to when there's likely to be another suicide attempt if they do".
It's not just about more money, but better coordination of different support services, an issue she discussed with the former LNP Member, Wyatt Roy.
He lost the seat to Labor's Susan Lamb in the federal election.
Susan Lamb says "I think it's about tackling the inequalities. About tackling the educational inequalities, making sure each child gets a great education on a needs-based funding in their school. We make sure that people have access to housing, we make sure that people have access to healthcare that they need, not what they can afford".
Ms Lamb says "she wants to work with the community groups and experts to determine the best way forward".
Mr Mendoza says "Part of it is that we have professionals, paid by government, who will not work in the areas where the demand is needed. And it's about time that they started to I think take their social responsibilities a bit more seriously and I think it's about time we had the conversation in Australia about our healthcare professionals actually locating and practising in those areas where we need them".
 Support Services
1800 Respect http://www.1800respect.org.au/
    National counselling helpline
    Telephone: 1800 737 732
Adults Surviving Child Abuse http://www.asca.org.au/
    Counselling and support for adult survivors of child abuse
    Telephone: 1300 657 380
Bravehearts  http://www.bravehearts.org.au/
    Counselling and support for survivors of child sexual abuse
    Telephone: 1800 272 831
Child Wise  http://www.childwise.net/
    Counselling provider
    Telephone: 1800 991 099
Lifeline http://www.lifeline.org.au/
    24-hour crisis support and suicide prevention
    Telephone: 13 11 14
Care Leavers Australia Network  http://www.clan.org.au/
    1800 008 774
Headspace http://headspace.org.au/
Caboolture Telephone:0754281599
National Toll Free 1800650890