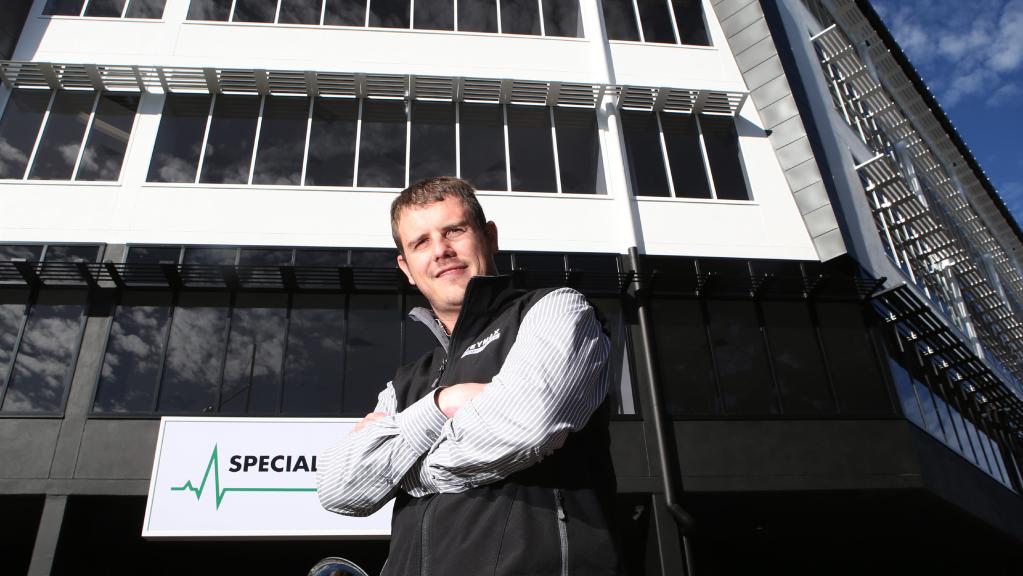 Building work finishes today on new Specialist Medical Centre - first services move in
The North Lakes Specialist Medical Centre is just weeks away from completion.
The centre, with entrances off Memorial and North Lakes drives, offers medical oncology and other medical and surgical specialties.
It has already opened its doors to North Lakes Doctors and a radiology service on level one. The final stages of construction is finished on levels two, three, four and five.
It is expected to officically open to the public next month.
Keymax Property Group director Hendrik Kraaij said construction workers would be out of the site at the end of the week.
"The base building work will be completed and access to all levels will be available, so tenants can start moving in and doing their own fit-outs," he said.
"We're a bit behind with where we wanted to be with our opening date, but we also made some changes."
He said half of the building was already tenanted. "It's about providing services to people on the northside that they haven't had access to before," Mr Kraaij said.
There is plenty of free parking for future patients with 96 on the basement level and another 100 on level one and two.
It is next to a proposed private hospital and a 140-bed aged care home.
Source: Quest News