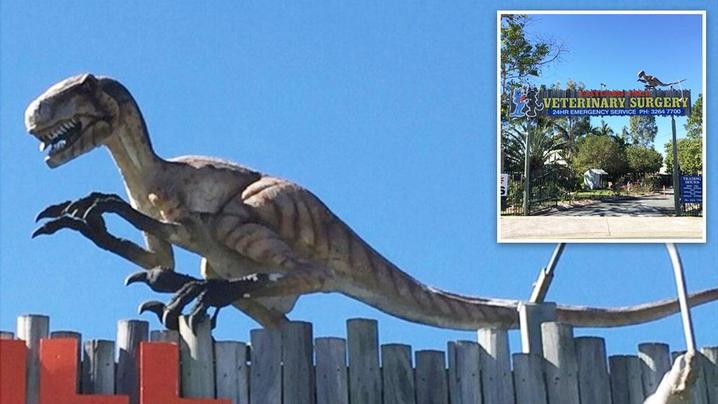 Alert Dinosaur on the loose from Eatons Hill
Queensland Police are appealing to the public to help them track down a dinosaur "on the loose" after it vanished from a Moreton Bay veterinarian clinic.
The velociraptor "escaped" from atop an eight metre-high gate at the Eatons Hill Vets on South Pine Road in Brendale, north of Brisbane on the night of July 23.
The dinosaur is believed to have at least one accomplice to help it down from its usual position above the eight metre high main gate.
The dinosaur is described as a grey and black, 1.5 meter high, fibre glass Raptor dinosaur. The little fellow is two metres long.
Police believe the dinosaur had at least one accomplice.
Anyone with information regarding the animal's whereabouts is advised to call Policelink on 131 444, Crime Stoppers on 1800 333 000 or submit a confidential crime report at www.crimestoppers.com.au.