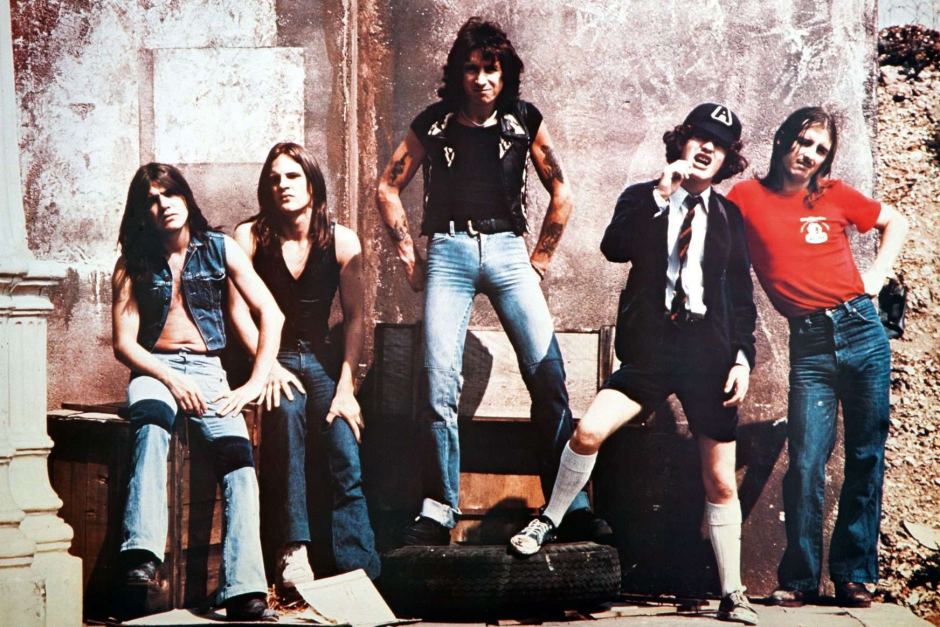 Alberts, the Australian-owned company behind AC/DC's launch, sold off to German giant BMG
Alberts, one of the music industry's best known names who helped to launch the careers of AC/DC and The Easybeats, is being sold off to German multinational BMG for an undisclosed sum, after over 130 years in business.
Key points:
Helped launch careers of AC/DC, The Easybeats
Established 131 years ago by a Swiss watch-maker
Will retain publishing rights to treasured catalogues
The company helped launch the careers of Australian acts like AC/DC and The Easybeats, creating the soundtrack for generations and defined a distinctly Australian sound.
Alberts, formerly J Albert and Son, was generated by an Australian company established in Sydney by an immigrant Swiss watch-maker, Jacques Albert.
David Albert, the current boss of what up until now has remained a family-owned business, said it was sad in many respects and it had been an "emotional decision and journey" for the family.
"Some people are calling it the end of an era, but on the other hand I think it's the start of an exciting new era too," he said.
In the '60s and '70s Mr Albert's uncle Ted Albert was responsible for discovering acts and performers who would become legends.
"And out of that, in that period of time, bands like AC/DC, writers like Harry Vanda and George Young ... The Easybeats, John Paul Young, Rose Tattoo, the Angels, Choirboys ... a remarkable, remarkable period of music," Mr Albert said.
"And then today there's, we have a fantastic group of contemporary writers and artists — Montaigne, San Cisco, Megan Washington — all who sort of have brought a whole new sort of dimension I think to our business."
Family to retain publishing rights to most treasured catalogues
The company and much of its back catalogue will be sold off to BMG Australia — an offshoot of the German multinational which set up in this country only three months ago.
But Mr Albert said the family would retain some of its most treasured publishing rights.
That includes ownership of the AC/DC catalogue, along with the Harry Vander, George Young and Stevie Wright catalogues.
Mr Albert said BMG would look after those catalogues for them around the world, "but we keep the ownership".
"That really stems back to just this incredible bond and incredible relationship which my uncle Ted built with Harry Vanda, George Young, Angus Young, Malcolm Young," he said.
"Those relationships still continue to this day, we still have very close friendships with those people and their families, so that was a really important part of the family's decision.
"We've got a lot of mixed emotions on this and obviously after 131 years in the business it was a difficult decision to make.
"We just felt that at a time when BMG were looking to enter the Australian market and at a time when they were really looking to grow this market, it just made sense to take that opportunity now and ensure that longer term sustainability for our music business."
BMG Australia managing director Heath Johns said the Albert family's legacy would be treated with the reverence it deserved.
"It's a huge legacy and it become a really critical part of the BMG Australia story and it's something we'll not only be protecting but celebrating," he said.
Concerns about the impact of digitalisation
Mr Albert said that it was not so much the business of today they were concerned about, but where the business might be "over the horizon, we could see some of the storm clouds ahead".
He said the music industry had become a global business and he raised concerns about the impact of digitalisation.
"It just means you're dealing with a huge amount of data, because of the streaming services and the download services, and I think from our perspective we just felt that being an independent business in the Australian market, there were challenges in regards to dealing with the impacts from some of those things."
Mr Albert said one of the benefits of the BMG relationship was their strong focus on supplying creative support for writers "in all parts of the world," which he said the company's contemporary roster could get a "great deal of benefit from".
Source: ABC News