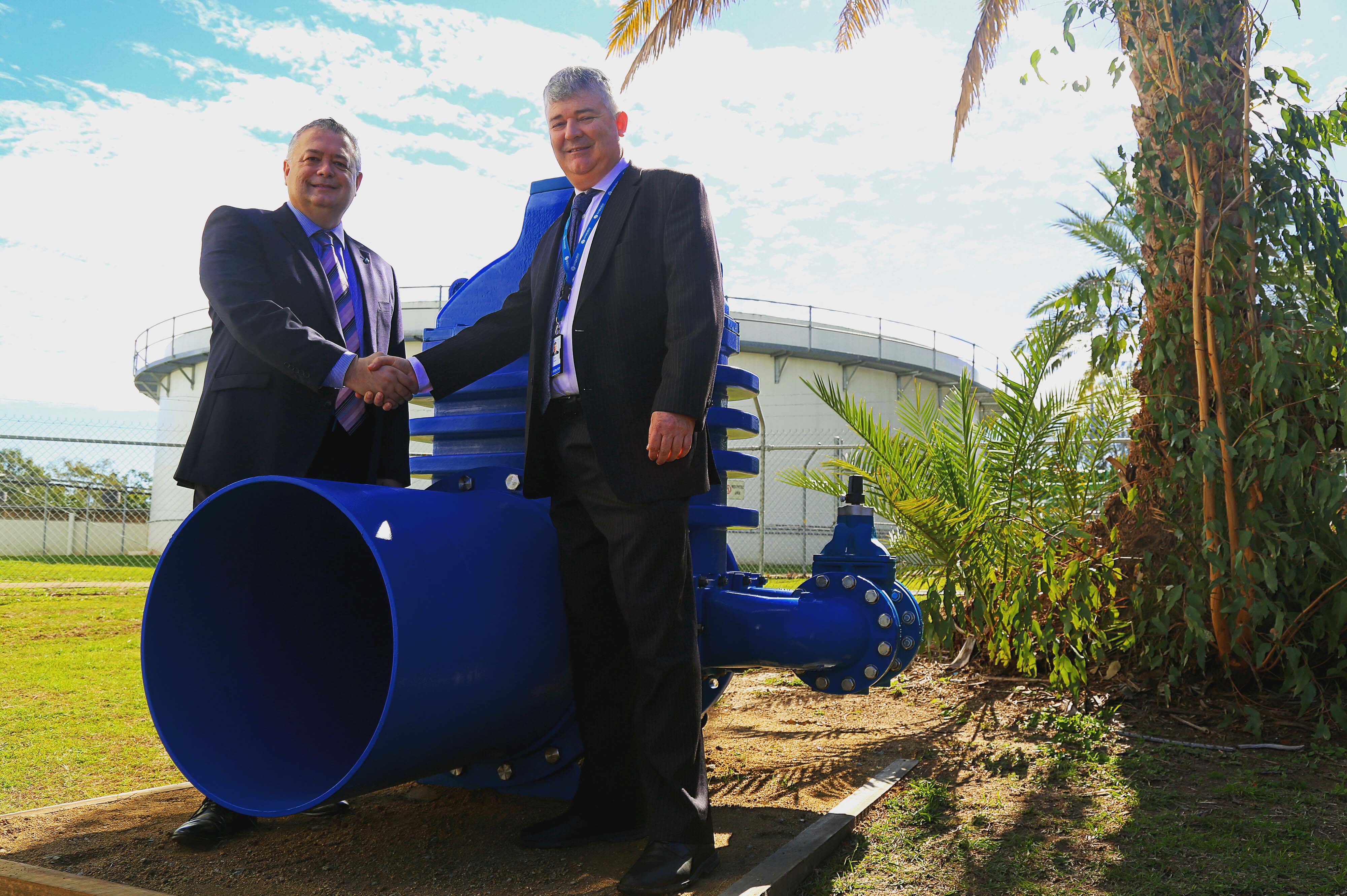 100,000 more Moreton Bay residents to connect to the SEQ Water Grid for first time
100,000 more Moreton Bay residents will soon be connected to the South East Queensland Water Grid for the first time, as part of a $16.5 million capital works investment in the region's water supply network.
Minister for Water Supply Mark Bailey said the project, joint between the State Government-owned bulk water authority Seqwater and water retailer Unitywater, highlighted the reliability of the SEQ Water Grid.
"The Palaszczuk Government is committed to ensuring a reliable supply of water for Queenslanders now and into the future," Mr Bailey said.
"This project will support up to 50 direct jobs during construction and connect an additional 100,000 people to a continuous water supply from the SEQ Water Grid.
"The SEQ Water Grid consists of more than 600 kilometres of bulk water supply pipelines, enabling treated water to be moved around the region to where it is needed most."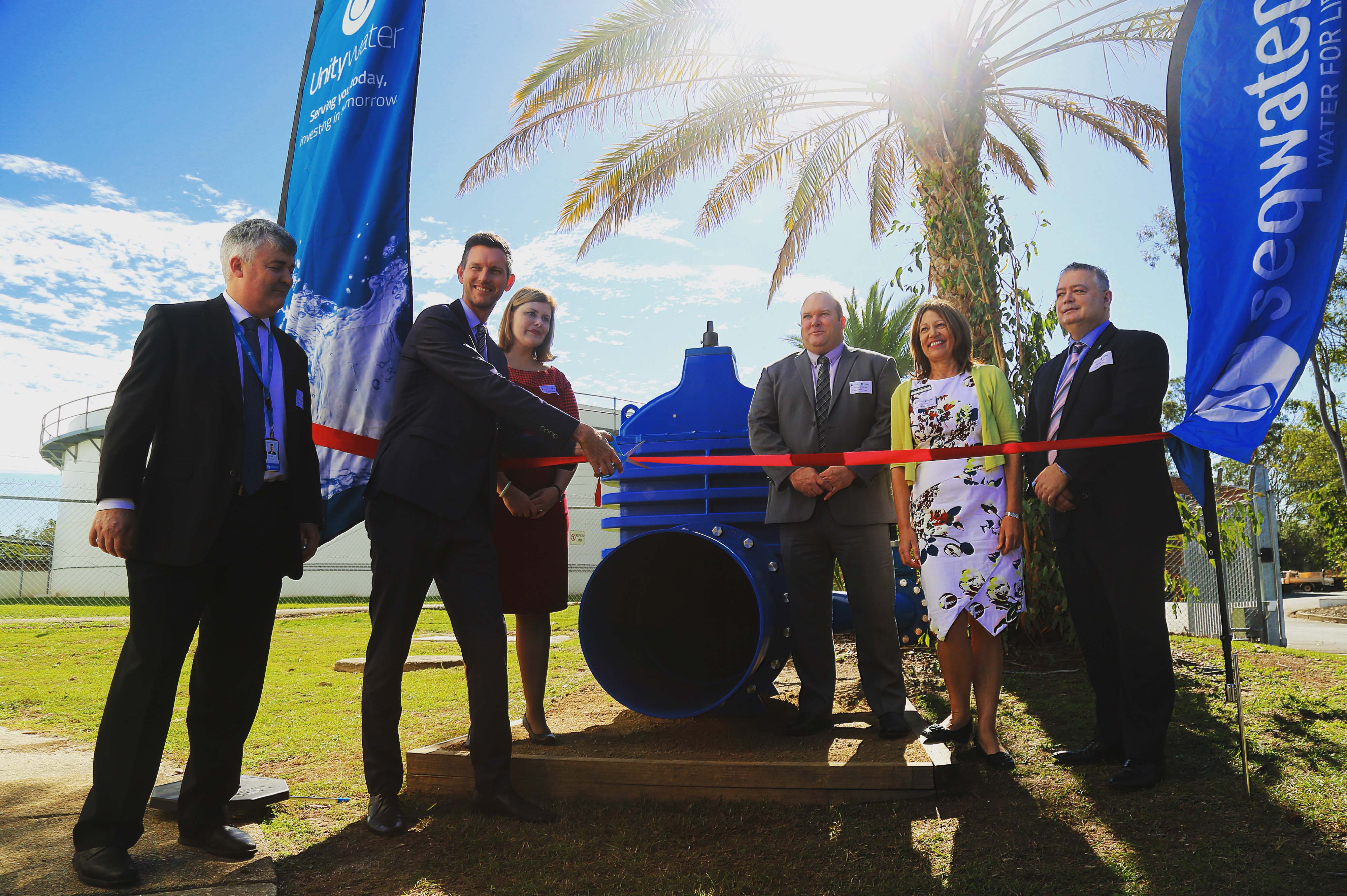 (Ribbon cutting photo: (R-L) Seqwater CEO Peter Dennis, Minister Mark Bailey, Pine Rivers MP Nikki Boyd, Kallangur MP Shane King,  MBRC Div7 Cr Denise Sims, Unitywater CEO George Theo at launch event )
Member for Pine Rivers Nikki Boyd said the project would involve decommissioning the old Petrie Water Treatment Plant and constructing a new $16.5 million pipeline connection into the grid.
"The Petrie plant will continue to operate until the new pipeline is constructed and ready for use," Ms Boyd said.
"The completed pipeline will be 2.4km in distance and construction will be undertaken by Unitywater. Construction is planned to start in September."
Member for Kallangur Shane King said the new pipeline is expected to be operational by the end of 2017.
"It will service Dakabin, North Lakes, Mango Hill, Kallangur, Murrumba Downs, Griffin, Petrie, Lawnton and Strathpine," Mr King said.
"This upgrade will ensure that our water supply capacity will meet the future needs of these growing communities."
Seqwater Chief Executive Officer Peter Dennis said a detailed assessment demonstrated taking the Petrie plant offline and connecting residents to the grid was the most cost-effective and operationally efficient option for the future.
"The treatment plant was built in the late 1950s and does not have the capacity to meet future supply needs without a significant upgrade, so we worked with Unitywater to examine possible solutions,'' Mr Dennis said.
"While the residents will be supplied primarily from the larger North Pine Water Treatment Plant once the project is completed by connecting to the grid we will also have the option of supplying these towns and suburbs with water from other treatment plants in greater Brisbane and the Sunshine Coast."
Unitywater CEO George Theo said it was a significant project for both water businesses.
"Not only is this the first time Unitywater and Seqwater have collaborated on a major construction project, it gives a growing community certainty that we can meet their water needs at the best value into the future,'' he said.
"We might come from different ends of the water supply system in South East Queensland, but we share a common goal: to provide a safe, secure and cost-effective water supply to the residents in our growing communities."