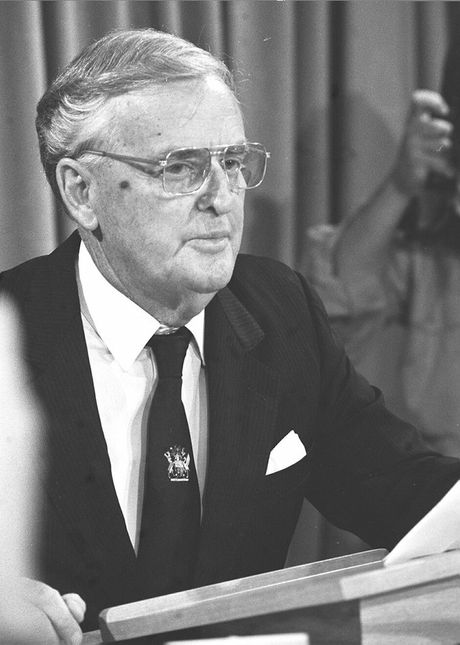 Sodomy crimes set to go with changes to age of consent laws
The age of consent could soon be the same for all Queenslanders, as laws that differentiate between anal sex and vaginal sex are updated in line with all other Australian states.
In Queensland the age of consent for sexual intercourse is 16, unless it is anal intercourse.
The age of consent then goes up to 18, for what Queensland law refers to as sodomy.
Health Minister Cameron Dick told Fairfax Media an expert panel investigating the law found teenagers were less likely to seek information or ask for advice, because they feared the legal consequences either for themselves or a partner.
Homosexuality remained illegal in Queensland until 1990, when it was overturned by then Labor Premier Wayne Goss.
Under predecessor Joh Bjelke-Petersen, police had been encouraged to enforce it.
"Queensland cannot continue to discriminate between forms of sexual intercourse, particularly when we know young people felt compelled to withhold information about their sexual history from health practitioners for fear of possible legal consequences for themselves or their partner," Mr Dick told Parliament.
"This can have serious implications for their medical treatment, particularly as unprotected anal intercourse is the highest risk behaviour for transmission of HIV. It also has the effect of stigmatising same-sex relationships, which in itself can be harmful for an individual's well being."
The Bill being introduced by the Palaszczuk Government would standardise the age of consent at 16 and remove sodomy as an offence from the criminal code.
The government is also working towards clearing the records of those found guilty under the state's homosexuality laws, and remove the Homosexual Advance Defence or "gay panic" from criminal law, where it can be used as a provocation defence.
The defence was used twice during two murder trials in Maryborough in 2009 and 2011, as barristers argued the accused flew into a homicidal rage after receiving a sexual overture from another man.
In each case, the accused killers were found guilty of manslaughter, not murder.
Source: Caboolture News