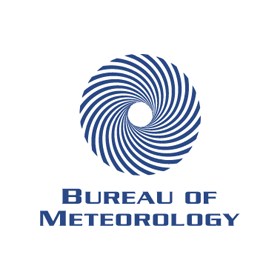 Severe Weather Warnings For South East Queensland June 4, 2016
SEVERE WEATHER WARNING
for DAMAGING WINDS, HEAVY RAINFALL, ABNORMALLY HIGH TIDES and DANGEROUS SURF
For people in parts of the
Wide Bay and Burnett and
Southeast Coast Forecast Districts.

Issued at 2:30 pm Saturday, 4 June 2016.
Synoptic Situation:
A strong upper trough over the southern interior of Queensland will shift east into southeast Queensland today, before moving off the southern coast during Sunday.
A surface trough is deepening near the Gold Coast, with a low pressure system possibly developing and slipping southwards over southern Queensland waters moving offshore or into New South Wales late today.
Heavy rain, which may lead to flash flooding, over areas east of about Beenleigh to Springbrook this afternoon and evening. 3 hour rainfall totals of 100 to 150mm are possible. Locally intense falls are possible associated with thunderstorms within the broader Severe Weather Warning area. Severe thunderstorm warnings will be issued as necessary.
The heavy rain will continue to contract southeast during the remainder of today as the trough shifts southwards easing around the Gold Coast during Saturday evening.
Damaging winds, with peak gusts of around 90km/h, are possible in coastal areas and about the Scenic Rim near and south of the surface trough today.
Large seas and swell with dangerous surf conditions and significant beach erosion are expected about exposed beaches between Fraser Island and the Gold Coast, easing slightly over the Fraser Coast and Sunshine Coast waters during Saturday evening.
Water levels on the high tide are likely to exceed the highest tide of the year about exposed beaches between Fraser Island and the Gold coast on Saturday and Sunday, particularly on the high tide Saturday night.
A Flood Watch is current for southeast Queensland from Caboolture to the NSW-QLD border extending inland to include the Upper Condamine, Dumaresq and Macintyre Rivers.
Locations which may be affected include Beenleigh and the Gold Coast.
157 mm in three hours at Deception Bay, 140 mm in three hours at Burpengary and 124 mm in three hours at John Bray Park.
Queensland Fire and Emergency Services advises that people should:
* Move your car under cover or away from trees.
* Secure loose outdoor items.
* Seek shelter, preferably indoors and never under trees.
* Beware of fallen trees and powerlines.
* Never drive, walk or ride through flood waters. If it's flooded, forget it.
* Keep clear of creeks and storm drains.
* Surf Life Saving Australia recommends that you stay out of the water and stay well away from surf-exposed areas.
* Check your property regularly for erosion or inundation by sea water, and if necessary raise goods and electrical items.
* For emergency assistance contact the SES on 132 500.
The next warning is due to be issued by 8:30 pm.
Warnings are also available through TV and Radio broadcasts, the Bureau's website at www.bom.gov.au or call 1300 659 219. The Bureau and Queensland Fire and Emergency Services would appreciate warnings being broadcast regularly.