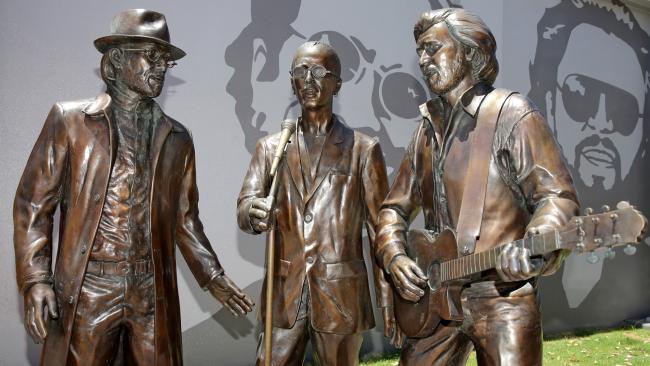 Restaurants invited to showcase cuisine in Redcliffe's Bee Gees Way
A call has gone out to Peninsula restaurants to showcase their best cuisine at a new event during this year's Redcliffe Festival.
Moreton Bay Industry and Tourism (MBRIT) chief executive Shane Newcombe said a 200-seat dinner would be held in Bee Gees Way on the second Saturday of the festival, on September 3.
MBRIT is taking expressions of interest from businesses keen to provide one of the three courses until mid to late June.
"We're keen to work with local Redcliffe traders. So we can profile some of the great restaurants we have here," Mr Newcombe said. The evening will offer diners a three-course dinner including drinks package and entertainment for $99.
"It will be a whole Bee Gees experience," he said.
Mr Newcombe said MBRIT was also talking to restaurants outside the area, but wanted to give local operators the first option.
Businesses taking part will be paid to provide the service and MBRIT is willing to provide wait staff.
This year's Redcliffe Festival will run across three weekends starting on August 27. Events will include Redcliffe Kitefest, the Bee Gees Way dinner, Scarborough Sounds, Jetty Fiesta and Redcliffe Remembers.
Businesses interested in learning more about how to get involved in the dinner and the rest of the festival can come along to a meeting at the Drowned Rat Espresso Bar at 80 Hornibrook Esp, Clontarf, on June 6 at 6pm.
Source: Quest News