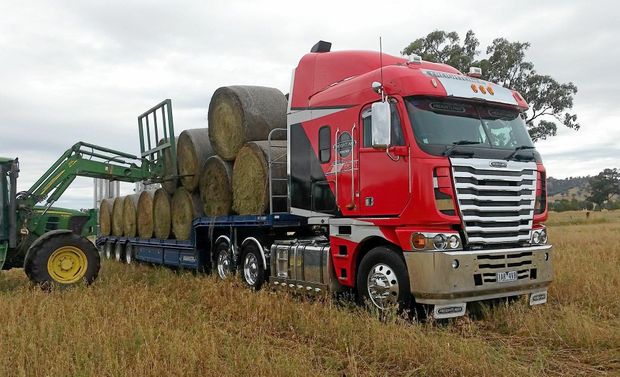 Queensland Budget 2016: Labor throws lifeline to drought-hit farmers
Regional families will have a stronger chance of keeping farms in the family through a new duty exemption.
Drought-declared properties will save a collection $1 million in water licence fees for 12,820 fee payers.
And a rent rebate will result in $3.2 million returning to the 4530 leaseholders who hold primary production tenures in drought-declared areas.
The measures form part of a new rural assistance package and an expansion of a drought assistance package, totalling $78 million, announced in today's Queensland Budget.
About 80% of Queensland is currently drought-declared, with landholders experiencing financial hardship.
Treasurer Curtis Pitt also told Queensland Parliament today families on the land would not pay stamp duty when passing the family farm down to the next generation.
He also said the new Queensland Rural and Industry Development Authority would tackle rural debt.
There will be grants up to $2500 for primary producers to get advice on climate risk, financial management, succession planning and multi-peril crop insurance options.
"When it comes to rural debt, prevention is the ultimate aim," he said.
Mr Pitt said the $78 million included almost $42 million to extend existing drought relief arrangements.
"It recognises that while regional Queensland is the backbone of Queensland, the backbone of regional Queensland is the family farm," he said.
The rural assistance package totals $36 million over five years from 2015-16.
The drought package will also wave the water licence fee for new applications to take water for stock and domestic purposes in drought-affected areas until June 30, 2017.
All rural rent payments will be deferred for more than 8000 eligible primary production and grazing leases, with no penalty interested accrued, in drought-declared areas until the same date.
Natural Resources and Mines Minister Anthony Lynham said his department would also support drought-affected landholders through satellite imagery upgrades.
He said $7.8 million over four years would be used to create a high-resolution image database.
"For example, timely high-quality digital satellite imagery will assist in vegetation management and the early detection of land cover change; particularly in vulnerable Great Barrier Reef catchments where satellite imagery will be collected up to three times per year," he said.
"It will also assist other government agencies for purposes including monitoring Great Barrier Reef health, agriculture, emergency services, resource sector exploration, main roads and natural disaster recovery."
Source: Caboolture News