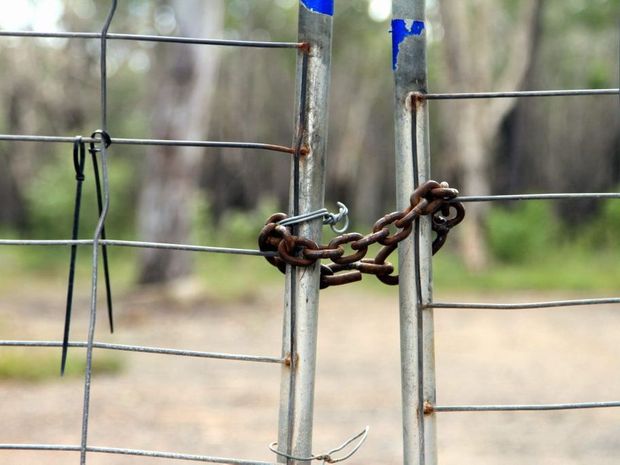 Queensland Budget 2016: It's time to clean up our abandoned mines
More than $728,000 was set aside in the State Budget to fix issues related to Gympie's abandoned mines.
Treasurer Curtis Pitt on Tuesday also announced $639.4 million for infrastructure projects across the Wide Bay.
The Wide Bay region covers Bundaberg, Fraser Coast, Gympie and the Burnett areas.
Mr Pitt allocated $500,000 for managing the impacts of sand mining at Rainbow Beach and for a shaft repair program in Gympie that will progressively makes the many historic gold mining shafts in the city safe.
Roads were the biggest winner in the budget with the lion's share of the region's infrastructure spend going to the ongoing Bruce Highway Cooroy to Curra upgrade.
 
About $84 million will be spent in 2016-17  on the four-lane realignment of the highway from Traveston Road to Keefton Road in Gympie.
The project is due for completion in June 2018.
The Woolooga Road to Chapmans Road widening project, between Gympie and Maryborough, received $2.1 million.
The Gympie to Maryborough Bruce Highway Arborten rest  area exit towards Deacons Creek  pavement widening project was given $1.1 million. 
The new Rainbow Beach  Ambulance Station received $1.4 million.
The facility is being built to meet the growing service demand in the region.
The Gympie Special School has $490,000 to commence its $7.8 million administration  block and additional classrooms project.
About $1.1 million was put toward the $2.6m replacement East Murgon Neighbourhood Centre project.
About $600,000  has been set aside for the Queensland Regional Natural Resource Management  Investment Program to target feral pigs, foxes and weeds, improve water quality entering the Great Barrier Reef and enhance responsible agricultural productivity in the region.