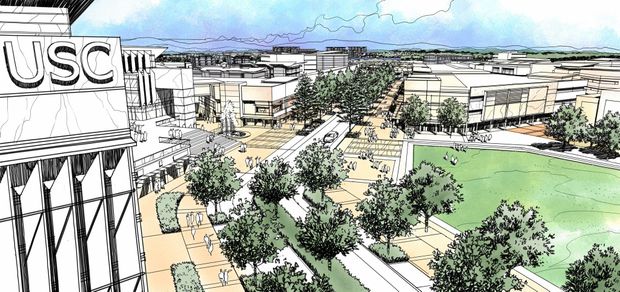 Moreton Bay Regional Council prepares for two USA trips
Although Moreton Bay Regional Council is yet to announce how much it will fork out for the Petrie Mill University Precinct, they have announced they will farewell Mayor Allan Sutherland and two other council officers as they prepare for two separate trips to the USA to attend a convention and tour to American university campuses.
The trip stemmed from an invitation from Queensland Premier Annastacia Palaszczuk and the University of the Sunshine Coast.
At last week's public meeting, the council approved the mayor and his executive officer to accept the premier's invitation to attend the BIO conference in San Francisco from June 6–9 and a tour of universities from July 11–15 with the mayor of Sunshine Coast Regional Council and his executive officer, and other representatives from Queensland universities.
An MBRC representative said the itinerary for the US study tour was under development and would focus on studying best-practice examples of shared civic and university libraries to aid the council's planning for the Petrie University Precinct.
The spokesperson said the MBRC's Director of Planning and Economic Development will join the Mayor of Sunshine Coast Regional Council and his Executive Officer, in addition to a number of other Queensland university.
"Representatives from the University of Sunshine Coast's Clinical Trials Centre will be joining our council representatives on the Queensland Government's BIO Trade Mission," the spokesperson said.
"The BIO Convention offers attendees the opportunity to meet with global investors and international business collaborators, and meet university experts from across the world to analyse global trends and best practice examples for the benefit of our university precinct planning and local economy, which can include development of new vaccines and other field-leading research.
"Council has been invited to take part in a global investors forum at the Convention to make highly-sought after connections for our region with international businesses. It's a chance to sell the Moreton Bay Region and our local economy to the world."
All overseas travel is publicly reported by the MBRC in its annual report.
Source: Caboolture News