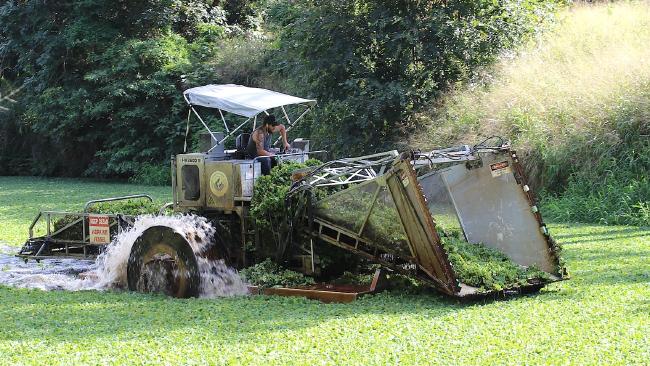 Homemade harvester used to clear lettuce weed from South Pine River at Brendale
A home made amphibious harvester started to clear the noxious water lettuce from a Brendale reach of the South Pine River last week.
The work continued this week with the harvester launched from a dock built along a path off Cribb Rd, Brendale.
Retired environmental consultant John Bowden said the driver worked long hours harvesting the noxious weed which had colonised a stretch of the river.
The vessel appears to float on a long low hollow metal container.
"The floating container needs to be low because there are quite a number of shallow areas in the river, and sunken logs," Mr Bowden said.
The water weed was first spotted in March covering at least 100m of the river around 200m east of Cashs Crossing but it was spreading up and ­downstream.
Source: Quest News