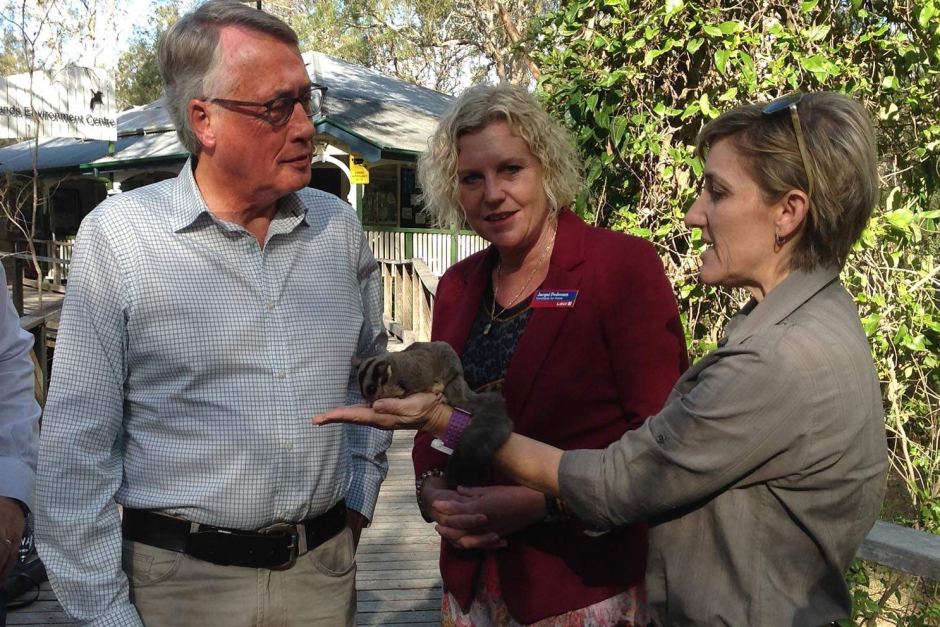 Federal Election 2016: Wayne Swan facing tough fight in battle to hold marginal Brisbane seat
In election battleground Queensland, the marginal seat of Lilley will see a contest between a Labor veteran and an LNP newcomer, with the Green vote expected to play a crucial role.
Key points:
Wayne Swan says he is keen to stay on in politics
Final result could come down to 1,000 votes
Two big contesters include LNP newcomer David Kingston and Greens candidate Claire Ogden
The northern Brisbane seat is Labor's most marginal electorate in Queensland, but the party hopes experience will pay off as Wayne Swan contests his ninth consecutive election.
Mr Swan first represented Lilley in 1993, lost the seat in 1996 but won it again in 1998.
"I love my job," Mr Swan said at a recent press conference, where he pledged Labor would pay to protect the endangered squirrel glider.
Mr Swan was deputy prime minister and treasurer during the Rudd and Gillard years, but the 61-year-old political veteran told the ABC he had no intention of leaving politics.
When asked if he would commit to a full term, he responded: "Absolutely. No question at all."
Lilley is a diverse electorate taking in about 20 suburbs from Brisbane's sleepy bayside in the east to the more stately Bridgeman Downs in the west.
In between are more established areas such as Nundah, Chermside and Kedron.
Lilley is classic mortgage belt territory on a wafer thin margin of 1.3 per cent, but Mr Swan's opponent wants to put an end to that long career.
LNP Lilley candidate David Kingston is a political newcomer — an environmental engineer with a young family.
He has enjoyed some high level campaign support, with Prime Minister Malcolm Turnbull and Foreign Minister Julie Bishop both joining him on the hustings.
"Chances are good, because the demographics are changing and people are starting to see that if they want to be part of a strong economy they're going to have to vote for a Coalition team," Mr Kingston said.
The final result could come down to just 1,000 votes.
Mr Kingston said the party had been using all available data on likely swinging voters in the electorate as part of the push for support, including from the Liberal Party-owned voter monitoring firm, Parakeelia.
"We look for those voters, we want to engage with them and talk to them and find out what's on their mind," Mr Kingston said.
Griffith University political expert Professor Anne Tiernan said the LNP used big data and voter profiles to win over people in recent local government elections in the Lilley area and will be trying to replicate that result federally.
"This very careful targeting using different data sets and clearly Parakeelia, this company that's been in the news, has developed some very sophisticated data sets, Labor does the same thing," she said.
Greens candidate Claire Ogden (in black) with Andrew Bartlett and her campaign team.
(ABC News: Donna Field)
The Greens preferred a boots-on-the-ground approach.
Greens Lilley candidate Claire Ogden said many voters have become disillusioned and the Greens are expecting this to work in their favour.
"I think this seat is definitely a winnable seat, if not now then we'll stick at it and we will keep fighting to turn Lilley Green," she said.
In the meantime, the Greens have thrown their preferences behind Mr Swan.
Source: ABC News