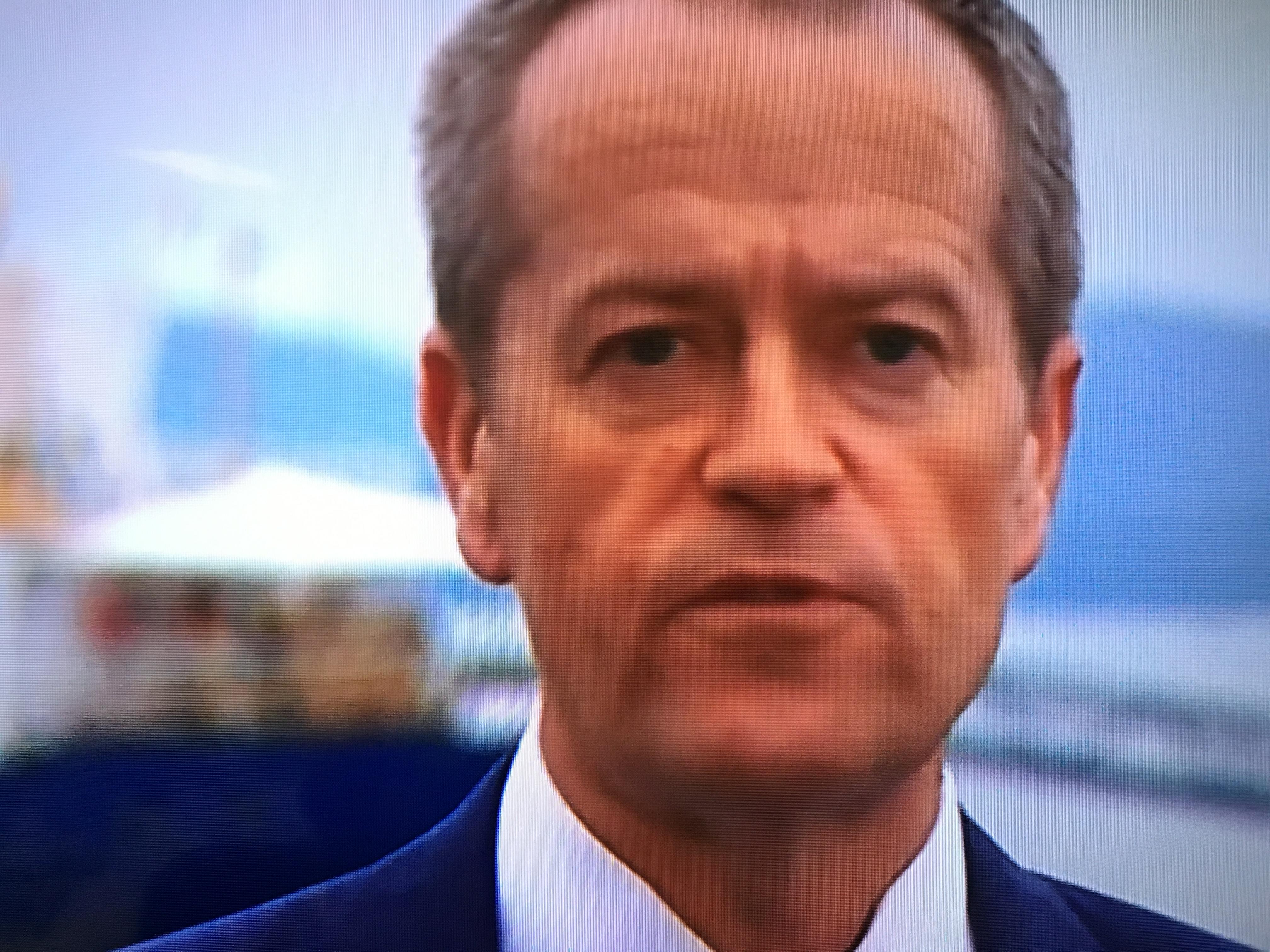 Federal Election 2016: Shorten takes out Facebook debate on ground
Malcolm Turnbull declared his government won't change penalty rates next term while battling it out in an election-first, online debate against Bill Shorten.
But in the same breath, the prime minister handballed the decision of whether to slash weekend rates to the Fair Work Commission.
'We will not make changes to penalty rates,' he told the live audience from Sydney on Friday night.
'It is a matter for the independent umpire.'
In a debate that largely resembled the previous two - bar the online streaming on Facebook and barrage of viewer comments - the leaders mostly gave answers the public has already heard.
And it might not be the last of the election campaign, with Mr Shorten later challenging his counterpart to a free-to-air version where the leaders ask each other the questions.
Despite a plea by moderator Joe Hildebrand for anything but slogans, the prime minister made it a mere 30 seconds into his first answer.
Mr Turnbull did throw in an effort to dress it up with a couple of extra words, but 'stronger economic growth and more jobs' still equals 'jobs and growth'.
His counterpart Bill Shorten wasn't much better when he was hurled a question about housing affordability that came with a caveat to avoid the words 'negative gearing'.
One line about talking to the states about more housing supply and the opposition leader rolled onto his party's plans to rein in negative gearing.
But Mr Shorten proved his agility when interactive voters complained they needed the NBN to view the live stream on Facebook as the picture dropped in an out.
Hijacking the intended social media site functions, Mr Shorten asked viewers to hit 'like' if they preferred their NBN to be made of fibre over the coalition's choice of copper.
And the opposition leader also most impressed those in the room, taking out the debate 17 to seven.
Source: AAP